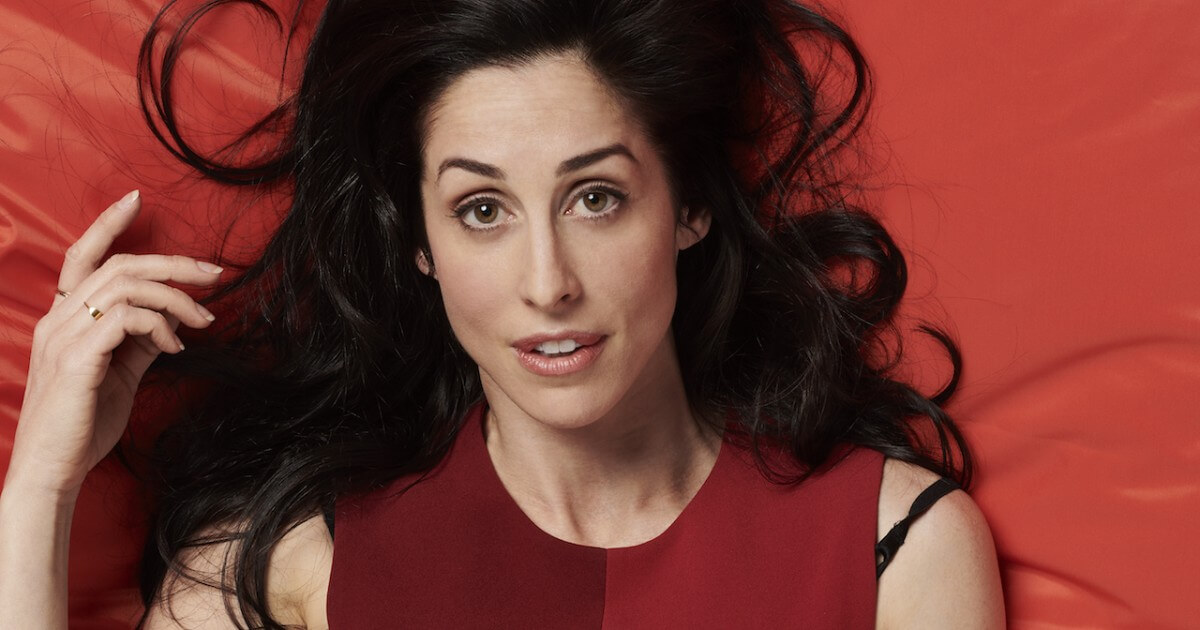 Austin Film Festival and Writers Conference (AFF), the prominent celebration respecting the authors' commitments to film, TV, and new media, releases their full schedule of movies and events for the 26th annual Festival, this October 24-31.
AFF likewise reported the participation of actress, comedienne, producer, writer and director Catherine Reitman, who is set to get the Festival's debut New Voice Award at the Awards Luncheon on Saturday October 26 and take an interest in additional programming at the Festival's Writers Conference.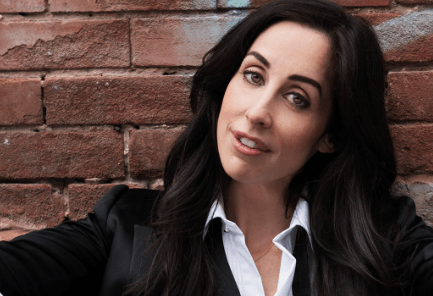 Reitman is best known as the creator and star of the acclaimed 2-time International Emmy Award-nominated Workin' Moms, which initially aired on CBC in Canada and would now be able to be seen universally as a Netflix Original. She has had jobs in other prominent film and TV projects, including Blackish; It's Always Sunny in Philadelphia; How I Met Your Mother; Real Wedding Crashers; I Love You, Man; and Knocked Up. Reitman's writing and producing credits include CBC's Workin' Moms, VH1's Miss You Much, and the web arrangement Breakin' it Down with Catherine Reitman.
AFF's feature movie schedule involves 23 World, North American, and US Premieres, and profoundly anticipated marquee titles, including the world debut of Lawrence and Meg Kasdan's Last Week at Ed's; Yellow Rose, featuring Austin native Dale Watson with writer/director Diane Paragas in participation; and Honey Boy, from a screenplay by Shia LaBeouf based on his life, in which he likewise stars with Lucas Hedges, Noah Jupe, and FKA twigs. Other marquee titles are Edward Norton's detective drama Motherless Brooklyn, where he additionally stars with Bruce Willis, Gugu Mbatha-Raw, Alec Baldwin, and Willem Dafoe; Noah Baumbach's Marriage Story, featuring Scarlett Johansson, Adam Driver, Laura Dern, Alan Alda, and Ray Liotta; and The Two Popes, from Fernando Meirelles, the Academy Award-nommed chief of City of God, and three-time Academy Award-nommed screenwriter Anthony McCarten, featuring Anthony Hopkins and Jonathan Pryce.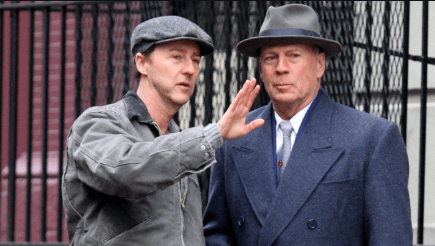 AFF likewise declared the World Premiere of Pilgrim, the up and coming version of Hulu and Blumhouse Television's Into The Dark. Writer and Director Marcus Dunstan will exhibit this expansion to the full length horror anthology series. Motivated by true eventsIn an attempt to remind her family of their privilege and help them bond, Ms. Anna Barker invites Pilgrim reenactors to stay with them over Thanksgiving. When the "actors" refuse to break character, the Barker family learns that there is such a thing as too much gratitude. AFF will likewise show free unique content from its Scripted Digital Series competition.
Other World Premieres include The Killing of Kenneth Chamberlain (based on the true events – an elderly African-American vet with bipolar disorder is killed during a conflict with police), Not To Be Unpleasant But We Need To Have A Serious Talk (a man's darkly comedic tour through past relationships to find who's contracted fatal STD), This Might Hurt (a documentary about three chronic pain patients on a 'mind-body medicine' program), and Texas Independent I've Got Issues (deadpan collage of stories about human suffering).
Austin Film Festival additionally uncovered their full Writers Conference plan, which will occur during the initial four days of the Festival, October 24-27. The Conference includes a program of screenwriters in film and TV, including Megan Amram, Ron Bass, David Benioff, Rachel Bloom, Aline Brosh McKenna, Sarah Green, James Ivory, Nicole Perlman, Daniel Petrie, Jr., Ed Solomon and more.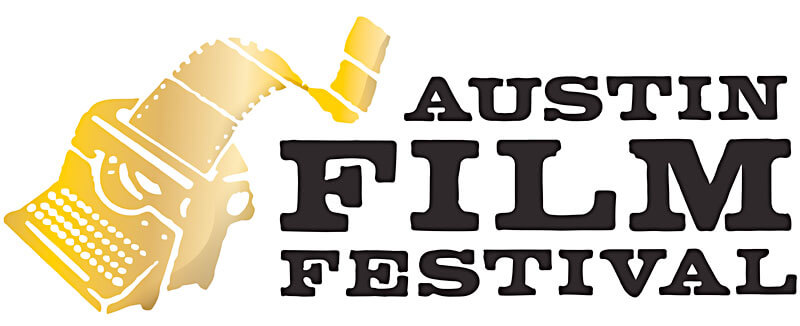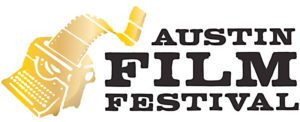 The full Film and Conference timetable can be found at www.austinfilmfestival.com.
Austin Film Festival's 2019 slate:
Marquee Features
A Hidden Life
Writer/Director: Terrence Malick
Clemency
Writer/Director: Chinonye Chukwu
Crazy Ex-Girlfriend: Oh My God I Think It's Over
Director: Katie Hyde (in attendance)
Ford v Ferrari
Writer: Jez & John Henry Butterworth, Jason Keller
Director: James Mangold
Harriet
Writer: Gregory Allen Howard and Kasi Lemmons
Director: Kasi Lemmons
Honey Boy
Writer: Shia LaBeouf
Director: Alma Har'el
Last Week At Ed's (World Premiere)
Director: Meg Kasdan, Lawrence Kasdan (in attendance)
Marriage Story
Writer/Director: Noah Baumbach
Motherless Brooklyn
Writer: Edward Norton (Screenplay), Jonathan Lethem (based on the novel by)
Director: Edward Norton
Peace (World Premiere)
Writer/Director: Robert Port (in attendance)
Portrait of a Lady on Fire
Writer/Director: Céline Sciamma
Rattlesnake (World Premiere)
Writer/Director: Zak Hilditch (in attendance)
Skyman (World Premiere)
Writer/Director: Daniel Myrick (in attendance)
The Kill Team
Writer/Director: Dan Krauss
The Report
Writer/Director: Scott Z. Burns
The Truth
Writer: Hirokazu Koreeda, Adaption by Lea Le Dimna
Director: Hirokazu Koreeda
The Two Popes
Writer: Anthony McCarten
Director: Fernando Meirelles
Waves
Writer/Director: Trey Edward Shults (in attendance)
Yellow Rose
Writer: Diane Paragas & Annie J. Howell
Director: Diane Paragas (in attendance)
Marquee Television
Into the Dark: Pilgrim
Writer/Director: Noah Feinberg and Marcus Dunstan (in attendance) & Patrick Melton
Seinfeld Retrospective Presented by Alec Berg & David Mandel
Creators: Jerry Seinfeld, Larry David
The Label Maker (1995)
The Bizarro Jerry (1996)
Narrative Features
The Bygone
Writer/Director: Graham Phillips, Parker Phillips
DC Noir
Writer: George Pelecanos
Director: George Pelecanos, Gbenga Akinnagbe, Nick Pelecanos, Stephen
Kinigopoulos
Drowning (North American Premiere)
Writer/Director: Melora Walters
Family Obligations
Writer/Director: Kenneth R. Frank
The Illegal
Writer/Director: Danish Renzu
The Killing of Kenneth Chamberlain (World Premiere)
Writer/Director: David Midell
Limbo (North American Premiere)
Writer: Anil Kizilbuga
Director: Tim Dunschede
Not To Be Unpleasant But We Need To Have A Serious Talk (World Premiere)
Writer: Giorgos Georgopoulos, Maria Fakinou
Director: Giorgos Georgopoulos
Undertow (North American Premiere)
Writer/Director: Miranda Nation
Wade in the Water
Writer: Chris Retts
Director: Mark Wilson
The Witness (North American)
Writer: Mitko Panov, Wladyslaw Pasikowski, David Riker
Director: Mitko Panov
Comedy Vanguard Features
Man Camp
Writers: Daniel Cummings, Scott Kruse, Josh Long
Director: Nate Bakke
The Planters
Writer/Director: Alexandra Kotcheff, Hannah Leder
Red Rover (US Premiere)
Writer: Duane Murray, Shane Belcourt
Director: Shane Belcourt
Sawah (North American)
Writer: Adolf El Assal, Dennis Foon, Sirvan Marogy
Director: Adolf El Assal
The VICE Guide to Bigfoot (World Premiere)
Writer: Zach Lamplugh, Brian Emond
Director: Zach Lamplugh
Treasure Trouble
Writer/Director: Dan Erickson
Dark Matters Features
A Patient Man
Writer/Director: Kevin Ward
Macabre (North American Premiere)
Writer: Lucas Paraizo, Rita Gloria Curvo
Director: Marcos Prado
Noise (North American Premiere)
Writer/Director: Jeremy Laval
Sleeping in Plastic (World Premiere)
Writer/Director: Van Ditthavong
Swing Low
Writer/Director: Teddy Grennan
The Wretched
Writer/Director: Brett Pierce, Drew Pierce
Documentary Feature
Against The Tides (North American Premiere)
Director: Stefan Stuckert
The Animal People (World Premiere)
Writer: Cassandra Suchan, Denis Henry Hennelly, Sasha Perry, Brian Palmer
Director: Cassandra Suchan, Denis Henry Hennelly
Cowboys (World Premiere)
Director: John Langmore, Bud Force
Cows With No Name (North American Premiere)
Director: Hubert Charuel
Flannery
Director: Elizabeth Coffman
Guest House
Director: Hannah Dweck, Yael Luttwak
Making Apes: The Artists Who Changed Film
Writer: Thomas R. Burman, William Conlin
Director: William Conlin
Paradise Without People
Director: Francesca Trianni
Pipe Dreams
Director: Stacey Tenenbaum
There Are No Lions in Tel Aviv (North American Premiere)
Director: Duki Dror
This Might Hurt (World Premiere)
Director: Marion Cunningham
Texas Independent Features
Apartment 413
Writer: Ronald Maede
Director: Matt Patterson
A Room Full of Nothing
Writer: Duncan Coe
Director: Elena Weinberg, Duncan Coe
I've Got Issues (World Premiere)
Writer/Director: Steve Collins
When We Last Spoke
Writer: Joanne Hock, Rick Eldridge
Director: Joanne Hock