HATCH Yakitori + Bar where the Yakitori Boyz are steppin' up their game and introducing a not-to-be-missed slammin' New Summer Dinner Menu at HATCH Yakitori + Bar in Downtown Los Angeles!
Centrally located in DTLA's The Bloc, a vibrant, open-air metropolitan center with its own access to the 7th Street Metro Station.  Throughout years of friendship these hip-hop jammin', globe-trottin', food and drink lovin' "Yakitori Boyz" have bonded over countless yakitori meals, and it is ultimately their shared love for Japanese cuisine and aesthetics that hatched the idea of HATCH Yakitori + Bar; an urban nest for the burgeoning DTLA community and commuter's alike, and oasis to congregate, rejuvenate, and celebrate with Executive Chef Daniel Shemtob's progressive New Summer Dinner Menu. "Nara and I were always craving food from our respective homes in Southeast Asia, where skewers like yakitori are ubiquitous among the rich diversity of street food. With HATCH Yakitori, we successfully created a taste of home," says Tachavatcharapa.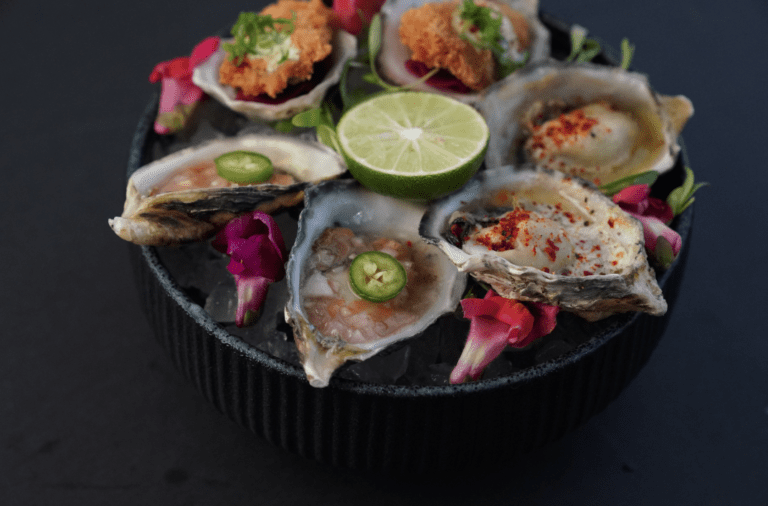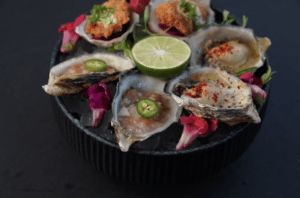 For Executive Chef Daniel Shemtob, taking the road less traveled from many of his fellow top chef compadres might have been just the key to his success. Enriched with experience through winning Food Network's The Great Food Truck Race, Shemtob has attained a new benchmark in culinary vision and execution. Ever changing, growing, and reinventing himself, Shemtob recognized the opportunity to challenge his non-traditional culinary prowess as he created the Japanese-inspired menu at HATCH Yakitori + Bar.
---
---
"Less is more in Japanese cuisine; it is all about discovering the harmony of flavors within a minimalist experience. My philosophy with the menu is to be clean, enticing, and approachable." Thoughtfulness is distinctly threaded throughout every element of the HATCH Yakitori + Bar New Summer Dinner Menu, from the organic Jidori chicken, to the seasonal ingredients, local produce, and wild-caught seafood, to the fermentation and vinegar program. "The utilization of acidics is all about balance, and we are building a sizeable collection of vinegars and fermentations to add that extra layer of umami to our food, whether the goal is to add depth or to open and brighten." said Chef Shemtob.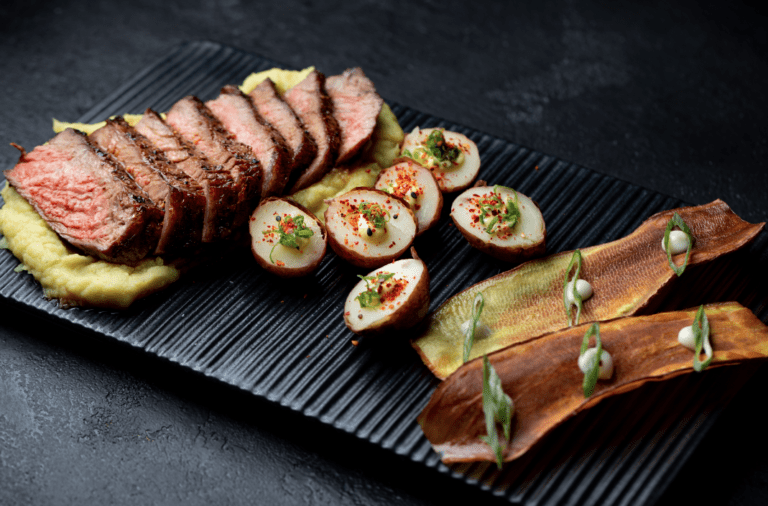 A palpable element of playfulness runs through HATCH Yakitori + Bar's New Summer Dinner Menu, bursting with flavor to excite the palate and bold like the lyrics to a fresh hip-hop track.
Fresh out of the gate, all of the Plates are first rate, so don't be late for this poppin' date with the complex, multi-layered flavors of the Black Karaage, comprised of two day brined fried chicken thighs, squid ink, house pickles, grilled lime, and a black ranch dip. The deceptive complexity of the Agedashi Tofu is what makes this seemingly simple dish so beautiful and one of Chef Shemtob's favorites, made with a 48-hour aged shiitake broth, fried tofu, daikon, bonito flakes, green onion, and house togarashi. Do not be afraid to lick your fingers while eating the Miso Pork Spare Ribs which are slow cooked with miso caramel, spice blend and green onion, or the 18-Day Aged Rib Eye featuring Aspen Ridge beef steak, wasabi mash, potato three ways, and mustard tare. The vegetarian friendly Black Fried Rice is made with organic black rice, black garlic sauce, carrot, corn, mushroom, green onion and pickles; pescatarians can enjoy the Furikake Salmon, with Furikake crust, Japanese sweet potato wasabi mash, mustard tare, yuzu gel and microgreens, and carnivores can savor the Beef Tongue Gyoza made with slow braised beef tongue, herbs and special XO sauce.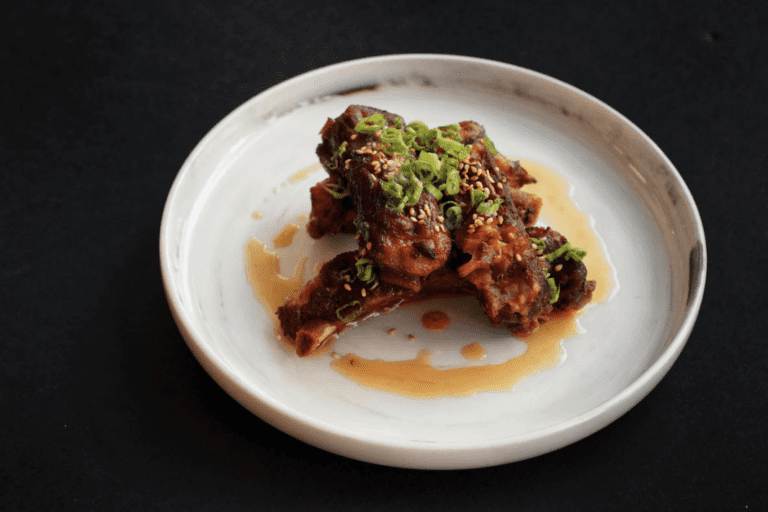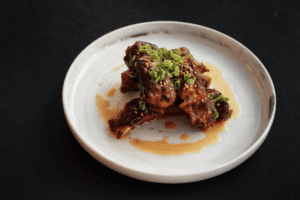 Finally, enjoy a fabulous trio of desserts with just the right amount of sweetness, such as the Flan-Tastic with green tea and coconut mochi, and yuzu purée, or the Binchotan Brownie featuring a grilled brownie, matcha frosting and black sesame ice cream.
---
---
HATCH Yakitori + Bar is open for Lunch every Tuesday through Friday from 11:30 am to 2:30 pm; for Dinner every Monday through Thursday from 5:00 to 10:00 pm; every Friday from 5:00 pm to 11:00 pm; every Saturday from 6:00 pm to 11:00 pm, and every Sunday from 6:00 pm to 10:00 pm. Happy Hour is every Monday through Friday from 5:00 pm to 7:00 pm. For more information or reservations, please visit www.HatchYakitori.com or call HATCH Yakitori + Bar directly at 213.282.9070.