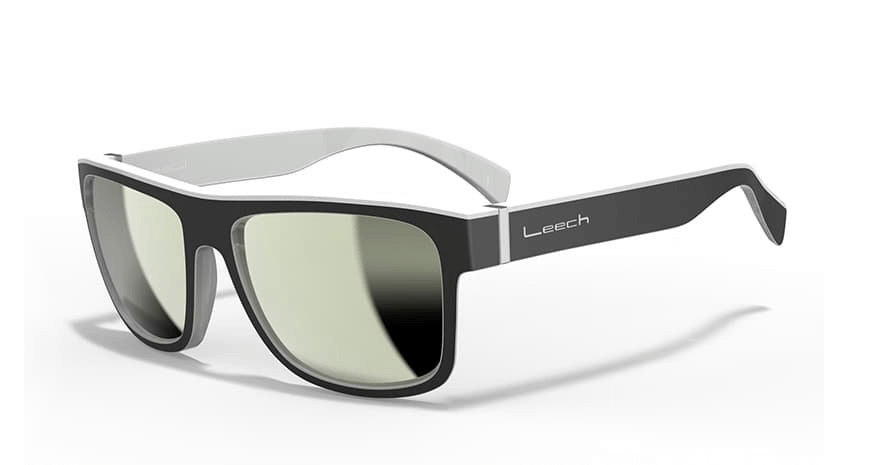 Sunglasses are an absolute core part of your travel arsenal. You know that panicked checklist you run through before you step out of your house, lock the door, and head to the airport? The one that usually contains keys, wallet, and passport? Mine always starts with a pair of sunnies (which, come to think of it, may be part of the reason I'm now on first-name basis with the local locksmith).
But in all seriousness, you only get one set of eyes in this lifetime, nomad. So no matter if you care whether your glasses are fashionable or not, you'd better care about if they're doing right by your peepers.
Any traveler worth their weight in plane tickets knows that a good pair of travel sunglasses can make the activities you do on your trip so much more enjoyable. To that end, this article is going to whirl through the 5 best pairs of sunglasses for all types of travel.
Best for adventures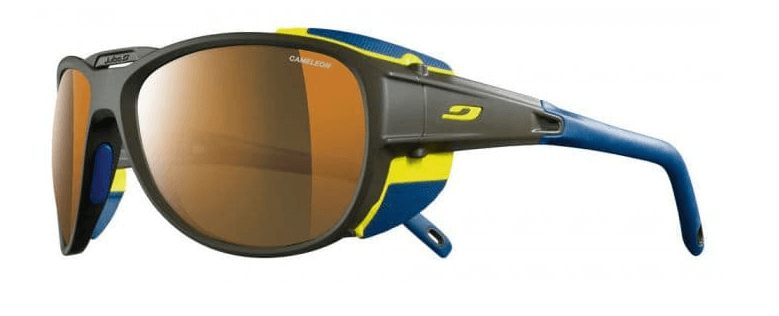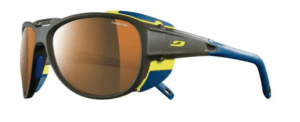 Adventurous nomads, pull up your socks and listen – these glasses are for you. Julbo designed the Julbo Explorer 2.0 shades for extreme outdoor sports, particularly high-altitude activities where athletes are exposed to insanely bright sunshine (think mountaineering and rock climbing).
Now, whether or not your next adventure vacation is going to involve scaling the side of a cliff-face or not, the Explorers are a really reliable pair of all-rounders when it comes to anything outdoorsy.
They've got a slight aviator shape to them, which I'm a big fan of (beats me why so many active-wear sunglasses have to look so gnarly). The lenses are produced by Spectron, who have a super strong reputation within the industry for making grade-A products, and they're polycarbonate, meaning they're extremely light while still being shock resistant. They're also photochromic, which means the shade  increases or decreases depending on the exterior light levels – handy for when you're Indiana Jonesing through forests, jungles, and caves.
---
---
---
---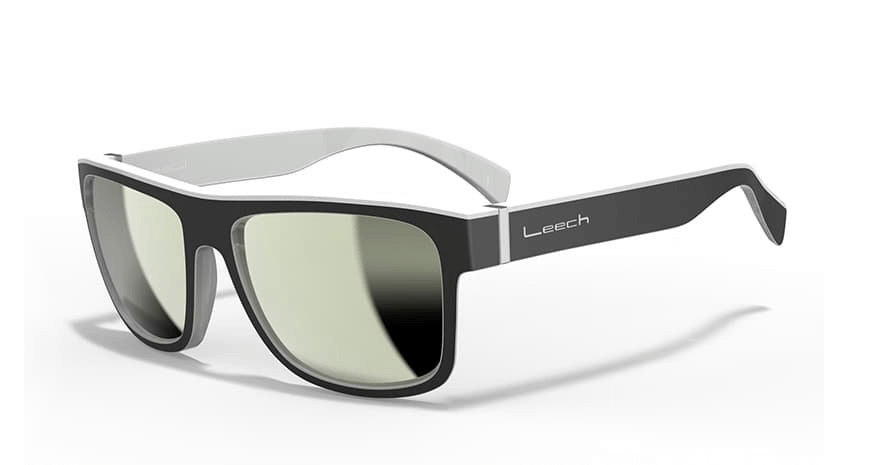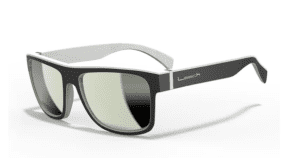 Ahhh, nothing like heading to the beach for a solid day of doing sweet nothing. Just throw your towel and a good book into your bag and off you trot to get some sun.  Now, I've always been of the opinion that a dark pair of sunglasses is essential on the beach (how else are you supposed to check out the lifeguards and still retain a modicum of dignity?!). But there are other reasons you'll want to snag yourself a proper pair of shades before you hit the beach.
First off: glare. The sun's rays bouncing off the surface of the water strengthens their power, which, at best, can cause you to spend your day squinting uncomfortably and at worst leave you with permanent damage to your vision. But fear not! A good pair of polarized sunglasses is all it takes to prevent that from happening.
My absolute go-to shades. Designed with a smooth wayfarer shape and slick surf-style reflective lenses, these glasses are equal parts flattering and fashionable – while still being totally protective. With scratch-resistant and antireflex copper lenses, everything looks super sharp when you wear these babies – and thanks to their high-quality Swedish design, they'll stay that way for a long, long time.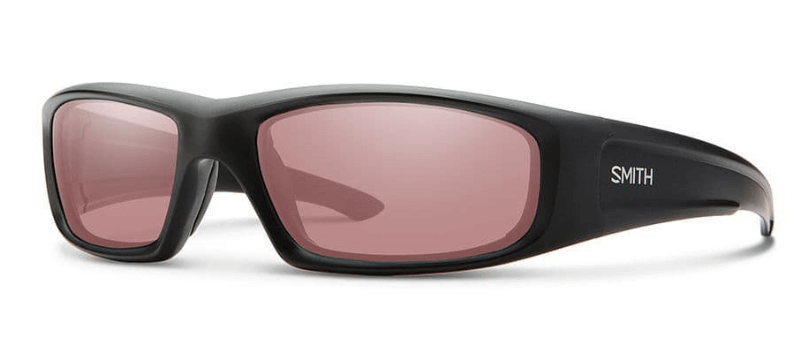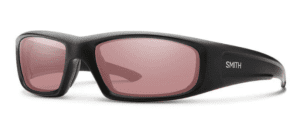 Sunglasses probably aren't the first thing you'd think of when it comes to packing for your next winter holiday. But anyone who skis or snowboards can tell you that snow, like water, is annoyingly good at reflecting and concentrating the power of the sun's rays. Next time you're planning to travel to the slopes, you're going to want to make sure you're armed with a pair of Smiths Hudson Elites.
The first thing that's worth mentioning about the Hudson Elites is that they're really affordable compared to most other brands of snow-wear glasses. Despite the cheap and cheerful price, the quality of these glasses is second to none.
The design of the frames is streamlined and lightweight, which is ideal for anyone planning on doing some outdoor activities and sports during their snowy travels. The shape is classic, and looks good on men and women (and is especially suited to people with smaller shaped faces). The lenses come in a decent range of colors, from a rosy pink to a slate gray. As well as having impact resistant frames, the lenses protect 100% against all nasty UVA and UVB rays.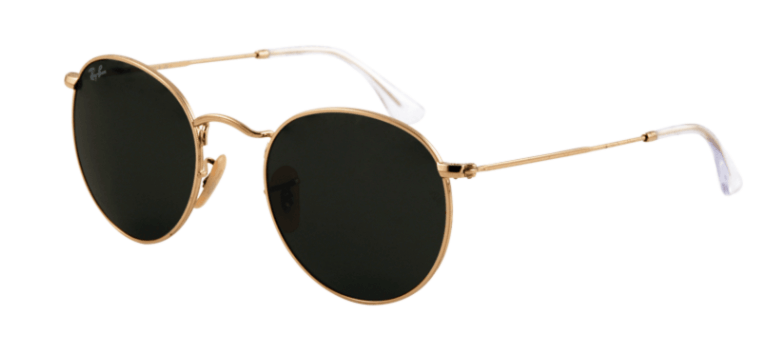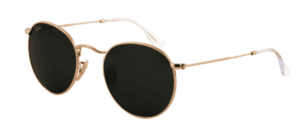 If you ask me, Ray Bans' Round Collection is the coolest there is. They're such a versatile shape, meaning they suit different faces, genders, ages, and styles. The shape changes slightly between models within the collection, but the classics all rock a thin metal frame and subtly-tinted lenses.
These days, you can also snag a pair of roundies with a plastic frame, if that's more your taste. Personally, I reckon you can't go wrong with the gold frame/green lens combo. The coloring is so subtle that the green lenses almost look black, but when the sun hits them at the right angle, they turn a delicious deep olive color.
If you aren't sure about the round shape, you'll be pleasantly surprised when you try these on for size. Since they're not totally round (more oval), they're very flattering on almost all face shapes – especially those with high cheekbones. On top of that, Ray Bans are renowned for their quality, so you know investing in a pair of these will last.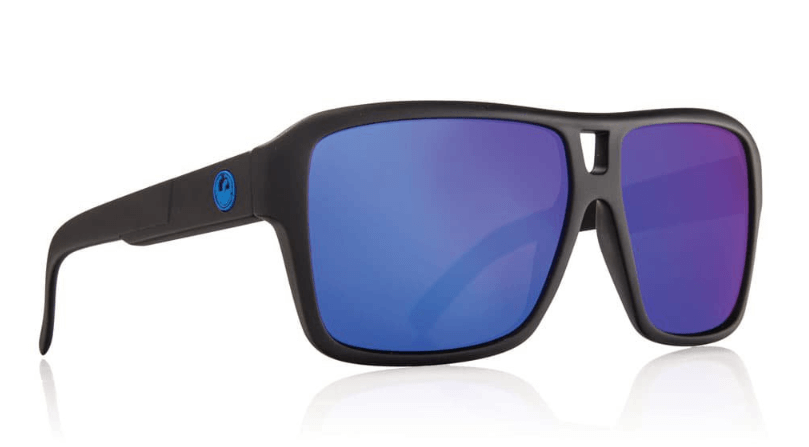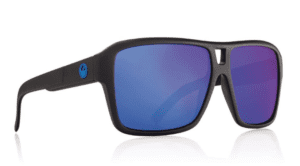 Got a long-winded trip ahead of you? I'm talking 16-hour sleeper bus from Bangkok to Surat Thani, or 38-hour flight from LA to Istanbul. One of those trips. Super long journeys call for slick shades that are comfortable, stylish, versatile, lightweight, easy to pack away, and big enough to cover the bags under your eyes.
Dragon Alliance ticks all of these boxes with their fly AF shades, 'The Jam'. Available in 24 different frame/lens color combos, The Jam sunglasses are any long-haul traveler's best friend.
SOURCE: https://blog.thediscoverer.com/the-best-travel-sunglasses/