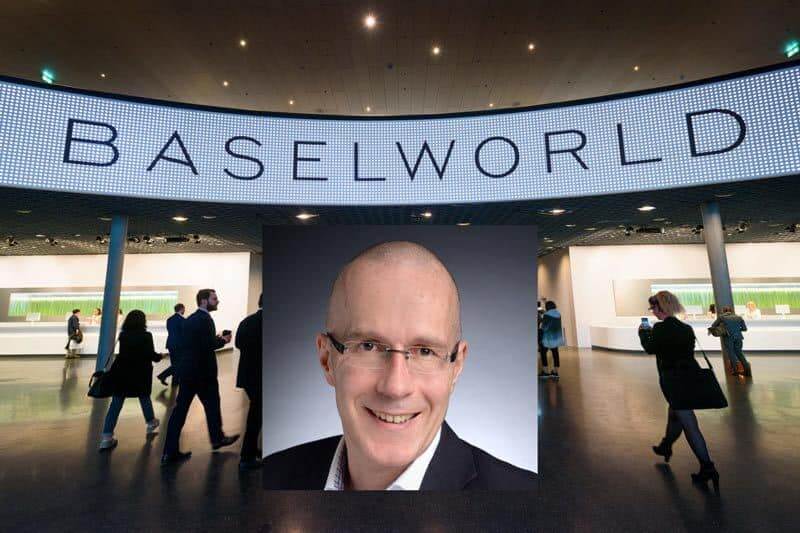 The Baselworld 2019 opening press conference featured Managing Director Michel Loris-Melikoff presented the numerous innovations of this year's show. In a panel discussion, CEOs of important brands such as Patek Philippe, Chopard and Picchiotti discussed the changes and challenges facing the industry.
For the 2019 edition, hosted at the newly designed Show Plaza in Hall 1.2, which this year will provide a new home for jewelry companies in particular. Moderator Cristina D'Agostino, editor-in-chief of the Swiss business magazine Bilan, welcomed industry representatives to a panel discussion. Thierry Stern, General Manager of Patek Philippe, Karl-Friedrich Scheufele, Co-President of Chopard and Giuseppe Picchiotti, Managing Director of Picchiotti, debated the changes and challenges facing the industry.
On behalf of Baselworld and the MCH Group as the organiser of the world show, interim CEO Hans-Kristian Hoejsgaard and Michel Loris-Melikoff, Managing Director of Baselworld since July 2018, welcomed this year's guests. Hans-Kristian Hoejsgaard reported on the demanding transformation process of the group of companies and focused above all on the strategic realignment of the MCH Group.

The novelties of Baselworld 2019
Michel Loris-Melikoff highlighted the Show Plaza as a new event location and meeting place in Hall 1.2. With the daily fashion shows, jewellery will move into the spotlight. The partnerships with hotels and restaurants as well as the new catering concept within the halls are further milestones for the new edition of the show. In the new Press Centre, media representatives will be able to look forward to significantly improved working conditions. Baselworld has also expanded its information channels: An app with augmented reality features, the chatbot messenger service Baselworld Live News, and a relaunched website. Mr Loris-Melikoff also referred to the closing press conference, at which the vision for Baselworld 2020+ would be revealed, a vision with which the show could pick up fresh momentum.
Eric Bertrand hands over his office
For the last time, Eric Bertrand, President of the Exhibitors' Committee, welcomed the media and handed over his presidency to Marco Avenati. Michel Loris-Melikoff underlined the positive exchange and good cooperation with Marco Avenati since his arrival and thanked Eric Bertrand personally for his many years of support for Baselworld.
Market figures for the Swiss watch industry
Jean-Daniel Pasche, President of the Federation of the Swiss Watch Industry FH, also welcomed the media and announced the new market figures. In 2018, the Swiss watch industry recorded a 6.3 % increase in exports with a turnover of CHF 21.2 billion.
Outlook for Baselworld 2020+
Michel Loris-Melikoff invited all media representatives to attend the closing press conference on Tuesday 26 March at 12 noon. There he will present the plans for Baselworld 2020 and beyond, which were developed in parallel with the preparation of this year's Baselworld. "Baselworld will and must continue to change – initial steps are discernible this year, and next year exhibitors, visitors and journalists can look forward to a completely renewed show."