Celebrity Chef Wayne Elias Delights at Janie's Fund Grammy Party with Steven Tyler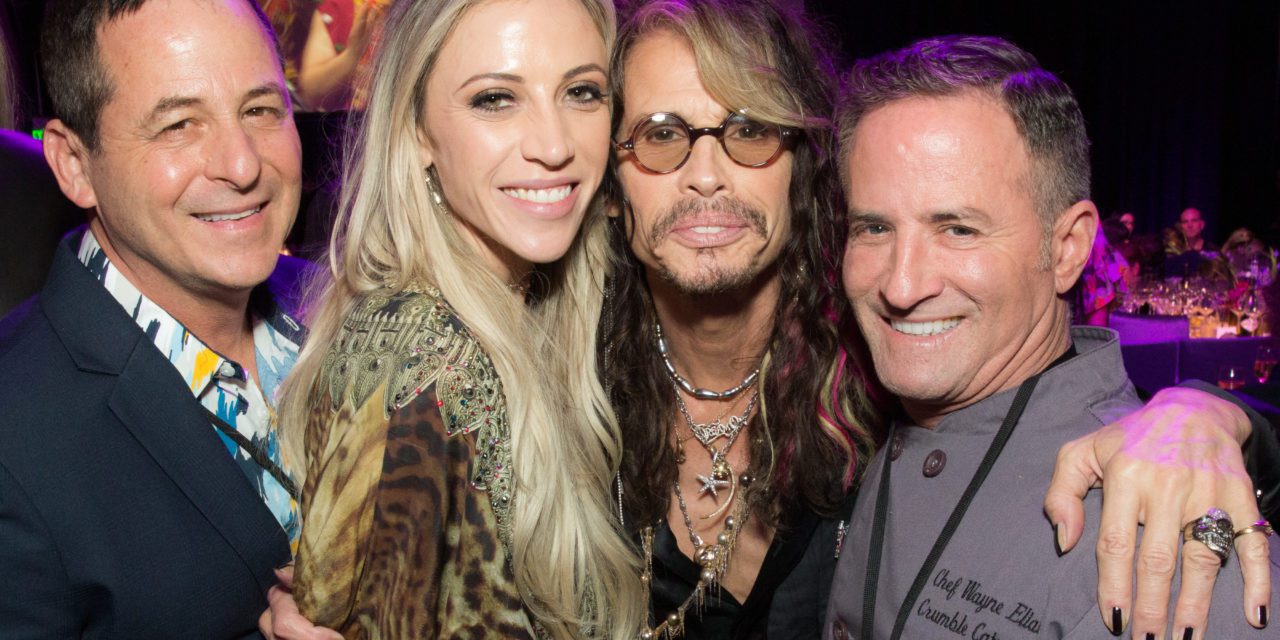 Chef to the stars Wayne Elias (far right) and Crumble Catering partner Chris Diamond (far left) were called into duty to prepare thousands of dishes at the sophomore year of Steven Tyler Grammy Awards 2019 Viewing Party benefiting Janie's Fund, which raised 2.8 million dollars to bring hope and healing for girls who have suffered the trauma of abuse and neglect.
The two culinary honchos were joined during between sumptuous meal courses by Stephen Tyler and girlfriend Aimee Preston. The benefit took place at Hollywood's Raleigh Studios and was hosted by Jane Lynch. Next up for Chef Elias and his sexy team of 150 waiters, cooks, servers and bartender's is the Elton John AIDS Foundation OSCAR viewing party on Sunday, February 24, 2019.