After a career of helping people, Neurologist Dr. Doug saves your dry skin with nutrient-stuffed 'Miracle Balm'.
"Dr. Doug" Strobel has spent his life helping others.
As a neurologist, Strobel has spent most of his professional life fixing problems at the top of the body. However, over the years, the brain doctor had become poignantly aware of many of the issues that take place at the other end of the human anatomy, as well.
---
Advertisement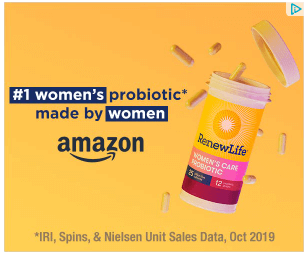 ---
As a self-admitted foot-phobe, Strobel had struggled to care for his own feet, especially when they came under stress from things like exercise, long days in the hospital, or even dry weather.
He was aware of the many skincare options available, but even with the good ones, many of these solutions utilized different ingredients to the exclusion of others.
Through trial and error — as well as feedback and questions from his patients and colleagues — he finally decided to bring together the specific organic ingredients that he found were most important in maintaining the epidermis.
The result was a topical that early users of Dr. Doug's products quickly dubbed "miracle balm." The formula was designed to bring several classic organic skincare ingredients together, including olive oil, coconut oil, shea butter, vitamin E, and beeswax.
---
Related:  Join Billie Eilish's Eco-Friendly Global Tour 30 Day Challenge
---
Strobel developed these essentials into a simple solution that uses a minimal number of total ingredients to get the job done — and the results speak for themselves.
Along with feet, Strobel's "Miracle Balm" has been known to help with dry skin on the hands and other parts of the body.
He has also created targeted versions of his original formula.
For instance, Dr. Doug's Magnesium Balm also provides topical magnesium (which is absorbed better than the oral supplement) and can help with pain relief for things like migraines and restless leg syndrome. His Bug Potion adds Lemongrass essential oil to his original lineup to keep six-legged pests away.
Each of Strobel's formulas is created with a purpose.
They're also family-friendly thanks to their clean ingredients. Strobel even pays attention to the little details. For instance, his formulas are developed to leave minimal residue, making them the perfect nonslip option for feet.
---
Related:  From Indiana to Wisconsin, check out the friendliest spring getaways.
---
From the primary ingredients to the hidden details, every Dr. Doug's balm is made with a singular purpose: to restore a sense of quality to life.
"We don't just make balms,"

Strobel says,

"We make people happy. We're in the happiness business.

And if you're not happy, we'll refund your money and you can find another product."
It's a reassuring guarantee that backs up a product designed to restore a sense of peace and comfort to everyday life, no matter what skin or muscle-related issue an individual may be facing.
About Dr. Doug's Balms "Dr. Doug" Strobel and Natalie Gardner co-founded Dr. Doug's Balms in Carmel, Indiana in 2016 after finding smashing success with their original "Miracle Balm" solution. The brand's growing line of skincare products continues to wow customers as it faithfully delivers on its promise to "protect, heal, and restore." Learn more about the company's growing collection of skincare products at drdougsbalms.com.