Preux & Proper, the preeminent Southern house on the West Coast where hospitality is a way of life, will have guests rocking around the Christmas tree throughout the holidays with
SLEIGH BELLS on SPRING
a holiday spectacular featuring Holiday Specials, Christmas Cocktails and a Holiday Calendar of Festivities that includes weekly visits from Santa Claus himself through Monday, December 30th, 2019!
Preux & Proper: 
December 2019:
Taking the reindeer reins of this Christmas spectacular is Beverage Director Kassasdy Wiggins, whose enthusiasm for the holidays could rival Buddy from ELF.
---
Advertisement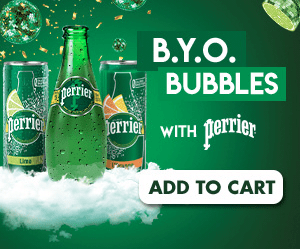 ---
Along with her two helpful elves, Owner and Operator Joshua Kopel and Executive Chef Sammy Monsour, Wiggins has transformed Preux & Proper into the unparalleled holly jolly destination for locals and L.A. transplants alike.
"When guests walk through our doors, I want them to get a spark of that childhood holiday excitement and wonder they had growing up; and when they walk out, we want them to leave filled with holiday cheer."
In the giving holiday spirit, Preux & Proper and SLEIGH BELLS on SPRING will be supporting NKLA, an initiative led by Best Friends Animal Society, bringing together passionate individuals, city shelters and an entire coalition of animal welfare organizations to end the killing of homeless pets in L.A. city shelters.
All month long, guests are encouraged to spread good will by bringing any new and unused pet food, treats, toys, paper towels, blankets, litter, or grooming supplies to Preux & Proper and be gifted a Complimentary Cup of Cheer!
---
Advertisement

---
Executive Chef Sammy Monsour is whipping up some Yuletide yum in the Preux & Proper kitchen where he wraps his signature creativity and dons it with festive flair featuring Holiday Specials such as the Harlem Chicken & Waffles, featuring Melba's eggnog waffles, sorghum molasses glazed wings, lemon verbena, and cherry & bourbon whipped butter.
On the thirteenth day of Christmas my true love gave to me the Orange Ginger Duck Confit, comprised of Liberty Farms duck leg, Chinese five spice, Asian pear, mint, baby lettuces, and a benne seed vinaigrette.
"The best way to spread Christmas cheer is singing loud for all to hear," and this ELF inspired Buddy Breakfast Pasta will have guests singing for more, made with Nate's nutmeg fettuccine, sage-maple, heirloom squash, hickory smoked hazelnuts, Pecorino, raw duck yolk, and house-cured coppa ham.
The Whoville Roast Beast is so delicious even The Grinch will pull up a seat, featuring Beeler's Tomahawk Pork Chop, fried rosemary, garlicky Weiser fingerlings, and cranberry pork neck jus. Celebrate Christmas and say Buon Natale before tucking into the "Feast of the Seven Fishes" Style Jumbo Prawns with Mayocoba bean ribollita, leather britches black kale, and kumquat gremolata.
Oh, come and let us adore Dessert and rejoice, so don't be a Cotton Headed Ninny Muggins comprised of Grey Goose Vodka infused cotton candy, or for a non-boozy treat, there is Preux & Proper's Dark Chocolate Candy Cane Pie.
Beverage Director Kassday Wiggins is making spirits bright with Christmas Cocktails for every palate such as the Oh Bring Us a Figgy Cocktail, comprised of Haku Vodka, house-made fig and vanilla syrup, lemon, Fever Tree Club Soda, and rosemary.
Santa will be checking his list to see If guests have been Naughty or Spice, featuring Angels Envy, house-made gingerbread syrup, sassafras and sorghum bitters;
remember that He Sees You (Both) When You're Drinking, a drink for two (if guests are in the spirit of sharing!) made with Tito's Vodka, basil, pickled cranberry, absinthe, orange bitters, and Prosecco.
In all of the holiday, melee don't forget to Treat Yo' Elf, made with Teeling Irish Whisky, cocoa, almond milk, roasted marshmallow, heavy cream, and chocolate rim.
Forget the milk and cookies; leave a Santa-gria out for Old St. Nick, made with red wine mulled citrus, fig, pear, cinnamon, clove and ginger, served warm;
Whizzing like a shooting star, the Rum Rum Rudolph is made with Bacardi Gold, St. George NOLA coffee liqueur, ripe banana, and orange zest.
With a name like Fra-gee-lay it must be Italian, featuring El Tesoro Paradiso, house-made pear liqueur, limoncello, apple cider, and mint.
During SLEIGH BELLS ON SPRING, guests are never Gnome Alone: Lost in LA this holiday season, featuring Glenlivet 21-year, cranberry shrub, applewood smoke, and house-made ginger liqueur.
Time to don the tinsel and get Oaxacan around the Christmas Tree, prepared with Ilegal mezcal, pomegranate-infused St. Germain, lemon, apple bitters, and Fever Tree Club Soda,
and the party has been saved with the I've Brought Some Corn for Popping, made with brown butter washed Grey Goose Vodka, house-made heirloom popcorn syrup, sage, lemon, and maple salt.
For guests feeling dizzy from the eight crazy evenings of Hanukkah, the I Dread-el the Holidays is made with Bombay Sapphire, lemon, chai, blue spirulina algae, a fortune cookie, and edible gold.
The entire Preux & Proper team wish guests a very Happy Swanza, featuring a dairy-free libation for groups of four made with Copalli Barrel Rested Rum, Makers Mark, coconut eggnog, and pumpkin spice.
Deck the halls with SLEIGH BELLS on SPRING'S full Calendar of Festivities as Preux & Proper celebrates the spirit of Christmas all throughout the month of December, along with special appearances by Santa Claus himself.
Christmas comes but once a year, now it's here, now it's here, bringing lots of joy and cheer with SLEIGH BELLS on SPRING at Preux & Proper!
Preux & Proper will be officially celebrating SLEIGH BELLS on SPRING from Tuesday, December 3rd, 2019 through Monday, December 30th, 2019. Preux & Proper will be closed on Christmas Eve, Tuesday, December 24th, 2019 and Christmas Day, Wednesday, December 25th, 2019.
Lunch is served every Monday through Saturday from 11:00 am to 4:00 pm. Dinner is served every Monday through Wednesday from 4:00 pm to 10:00 pm; every Friday and Saturday from 4:00 pm to 11:00 pm, and every Sunday from 4:00 pm to 9:00 pm. Sunday Brunch is served every Sunday from 11:00 am to 4:00 pm.
Preux & Proper also serves Happy Hour every Monday through Sunday from 4:00 pm to 7:00 pm. For more information on SLEIGH BELLS on Spring at Preux & Proper or for reservations, please visit www.preuxandproper.com or call Preux & Proper directly at 213.896.0090.