Building on their passion for innovation in feel-good snacking, Outshine unveils four creamy flavors including its first non-fruit flavors, Chocolate and Coffee
Outshine, a brand known for its refreshingly delicious, wholesome frozen fruit bars, is proud to announce the launch of its
Simply Indulgent bars
a new line of dairy-based frozen snacks. Made with fresh milk to give a burst of creamy flavor in every bite, Simply Indulgent bars contain five grams of protein per bar, 25% less sugar than regular frozen dairy bars, and a simpler ingredient label making it an indulgence that consumers can feel good about.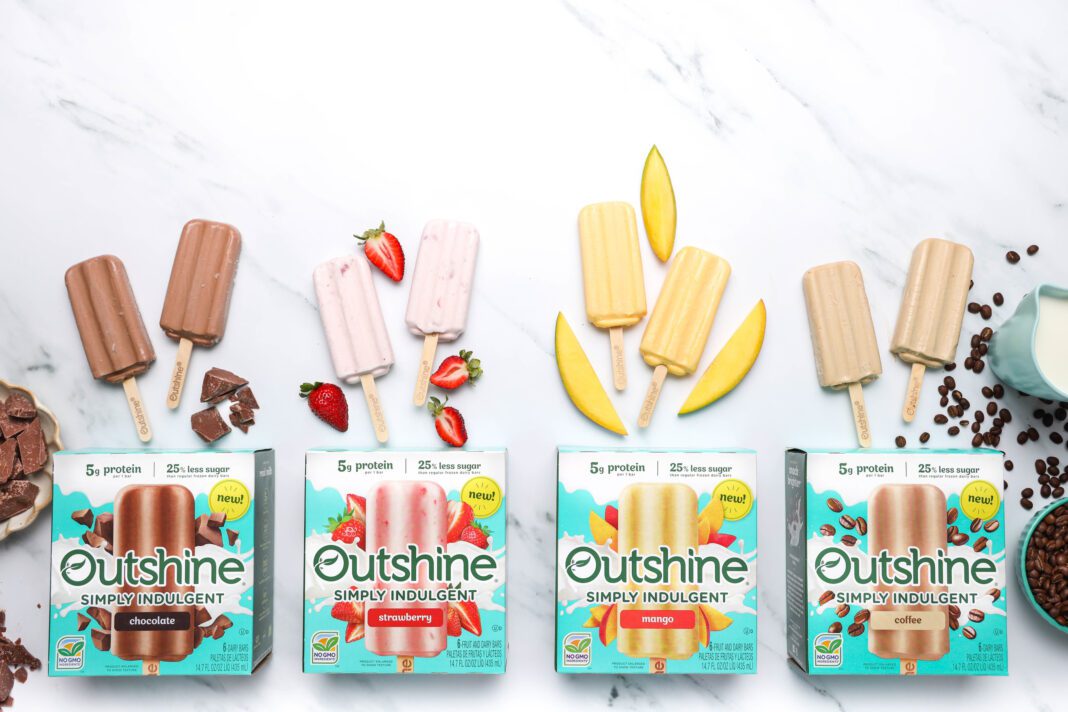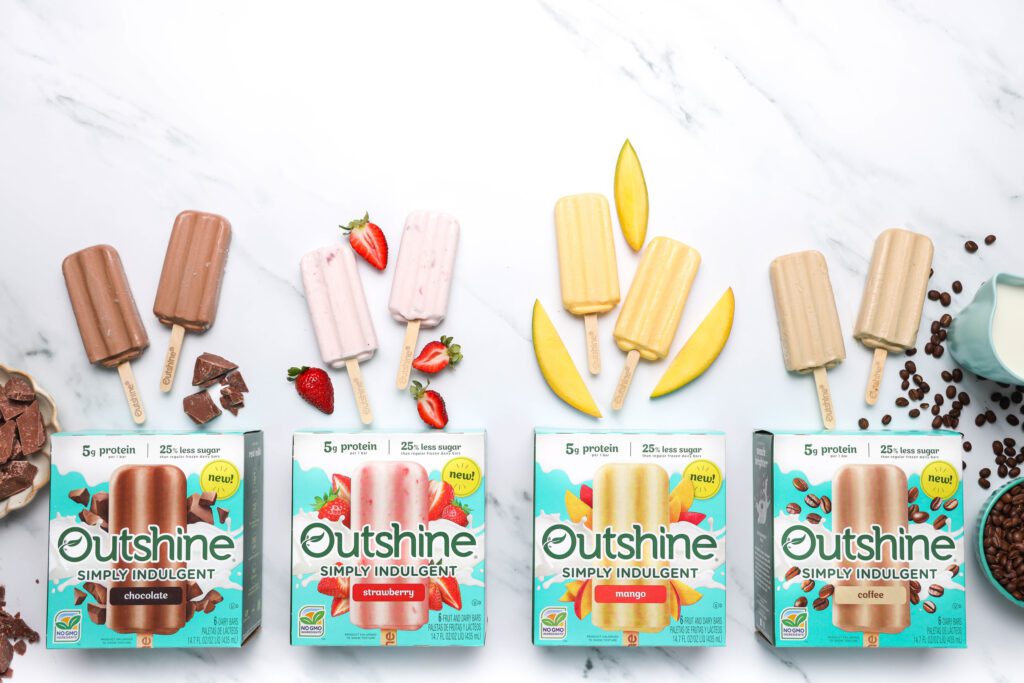 The new line will be available in four varieties including:
Strawberry and Mango, made with real fruit
and the brand's first non-fruit flavors in the portfolio:
Chocolate and Coffee – for a perfect pick-me-up
In fact, Simply Indulgent Coffee bars provide a little boost with 20mg of caffeine, about ¼ the amount in a cup of coffee, in every bar. All flavors of Outshine Simply Indulgent bars are made with no GMO ingredients, high fructose corn syrup, artificial flavors, sweeteners or colors*, rBST** or gluten.
"The Outshine brand strives to help our consumers shine brighter from the inside out with our refreshingly real frozen fruit bars. Our new collection of Simply Indulgent bars are a good source of protein made with the goodness of real milk, providing the indulgence of a dairy-based frozen snack with the simple ingredients and delicious taste expected from Outshine," said Joanna Komvopoulos, Outshine Brand Manager.
"We are excited to expand our fruit-based portfolio with the release of two brand-new flavors, Chocolate and Coffee, for those looking for even more indulgent, yet better-for-you options without compromise."
The 6-count, single-flavor boxes are rolling out now and will be available in retailers nationwide by April 2021. Price varies per retailer and product. (SRP): $4.69. To learn more about the Outshine story and other product lines follow @Outshinesnacks on Facebook, Twitter and Instagram or visit https://www.outshinesnacks.com/en.
*added colors from natural sources
**milk and cream from cows not treated with growth hormone rBST