Lucas DiMedio has shared the screen in blockbuster movies like Fast and the Furious series and Terminator: Dark Fate and Margot Robbie starrer Birds of Prey. 
The in-demand actor, a 22-year-plus Hollywood veteran stuntman — is a VIP for action movies. The kind of guy who can march for hours, climb over the tallest walls, fire high-powered weapons.  Throw him off a building?  Sure, why not!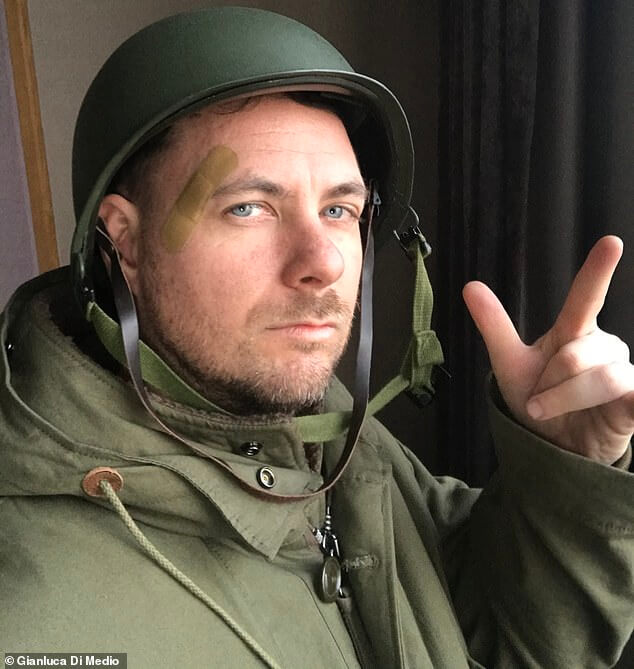 Lucas greets you with an easygoing smile, but needless to say he is a "tough guy".  However his latest journey almost killed him – literally.
Find out why.
In November 2019, Lucas scored a big gig.  He was sent to China and scheduled for most of 2020 to take part in a big Hollywood studio film with several A-list stars and a major director.
---
Advertisement

---
He keeps the name of the movie and its stars discrete as he doesn't want to create any negative publicity for the upcoming film.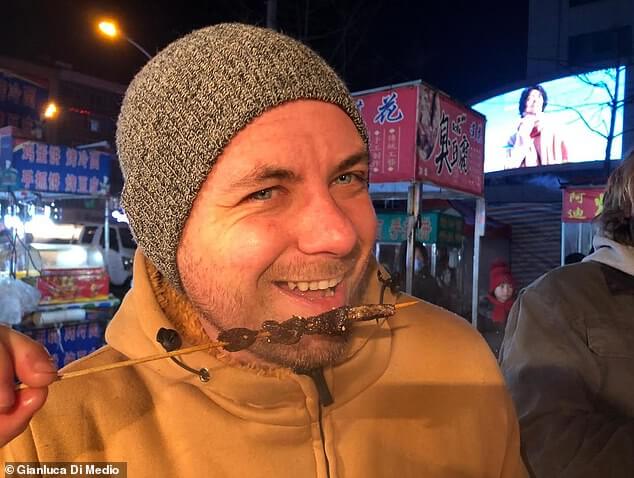 Soon he landed on Asian soil and was up and running.  Full days rehearsing at the soundstage.  One night they ended early and decided to walk through China's street markets looking for dinner before heading back to the hotel.
"We're not talking about a market of vegetables and fruits.

It's cooked meats, any type of animal,'

he continues. 'They don't show you what you're actually going to get.
The next day he felt nauseous and figured it was a combination of jet lag and a heavy schedule.  But, he wasn't the only one.  Many of the supporting players were also feeling under the weather.  
---
Advertisement
---
Not just a head cold.  Not the flu.  This was worse.
"There wasn't any information over there.

  We had no news, no internet, no Google. 

No one spoke English", Lucas explains.
The film production sent him and others to a local hospital, where he was accepted and treated immediately.  Google translate became his best friend as he struggled to navigate everything from breathing to eating to communicating his pains to the medical staff.
'You feel like you're not breathing at all."'

'…The first symptom is the breathing problems, then you feel weak, so weak you can't feed yourself.

'The first three days are the worst.

If you don't get a ventilator you might die."
"There wasn't a panic at the Chinese hospital the way I'm seeing here in the US.  I'm not a Conspiracy Theorist, so I don't want to say anything.  But they seemed to understand what was going on and know how to treat the virus.  There wasn't guessing like there is here."
"I'm not a Conspiracy Theorist, so I don't want to say anything."  
The atmosphere was different too. He explains that the hospital felt more like a "Silicon Valley laboratory" than your typical American healthcare.
After several days in the hospital, he was sent back to his hotel room to continue resting.  He stayed bedridden for almost another week, then was returned to the hospital, for a final check-up (which he passed) before returning to the United States in January.
Lucas is no longer contagious and does not feel sick.  But he is still being cautious.  He quarantines with his live-in girlfriend in Southern California.  He counts himself among a growing list of lucky survivors.
"People don't care enough to take this seriously – and they should." 
"People don't care enough to take this seriously – and they should.  This has a life and death consequence that everyone has control over." 
Next up, Lucas' plans take him to Italy to support Italian filmmaking and support his family's properties.
Follow Lucas DiMedio's Hollywood adventures on Instagram here!