Parade yourself to
Preux & Proper, Downtown L.A.'s preeminent Southern house
to come celebrate
Mardi Gras 2020 on Fat Tuesday
and Preux & Proper's 5th Anniversary
on February 25th, 2020 from 5:00 pm to 10:00 pm!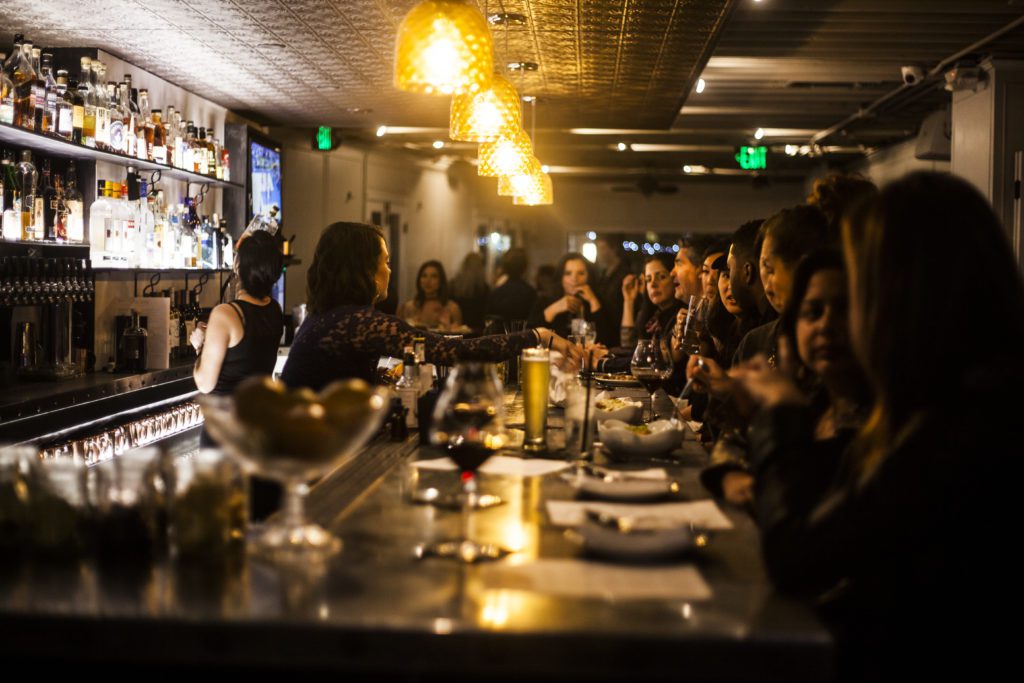 Owner and Operator Joshua Kopel and Executive Chef and Partner Sammy Monsour are turning up the Southern charm and hospitality with the biggest Fat Tuesday celebration this side of the Mississippi.
---
Advertisement

---
Guests are welcomed into their restaurant turned home, located in the historic turn-of-the-century flatiron wedge building straddling the Broadway Theatre District and Fashion District, to enjoy their version of a traditional Mardi Gras with a Southern California twist.
Come throw back a few drinks and indulge on some delectable dishes, as this Fat Tuesday also marks the celebration of Preux & Proper's 5th Anniversary!
Be part of a most memorable evening that will flow with spirits and specials to properly honor a fabulous five years in DTLA.
This anniversary is particularly close to Joshua Kopel's heart,
"It has been an honor and a privilege to be a witness of the revitalization of Downtown Los Angeles and to have Preux & Proper be a part of that.
Five years is a milestone, and after coming off of an amazing 2019 with a Michelin Guide California 2019 Bib Gourmand acknowledgment and Eater LA Essential mention, we are coming into 2020 optimistic and excited."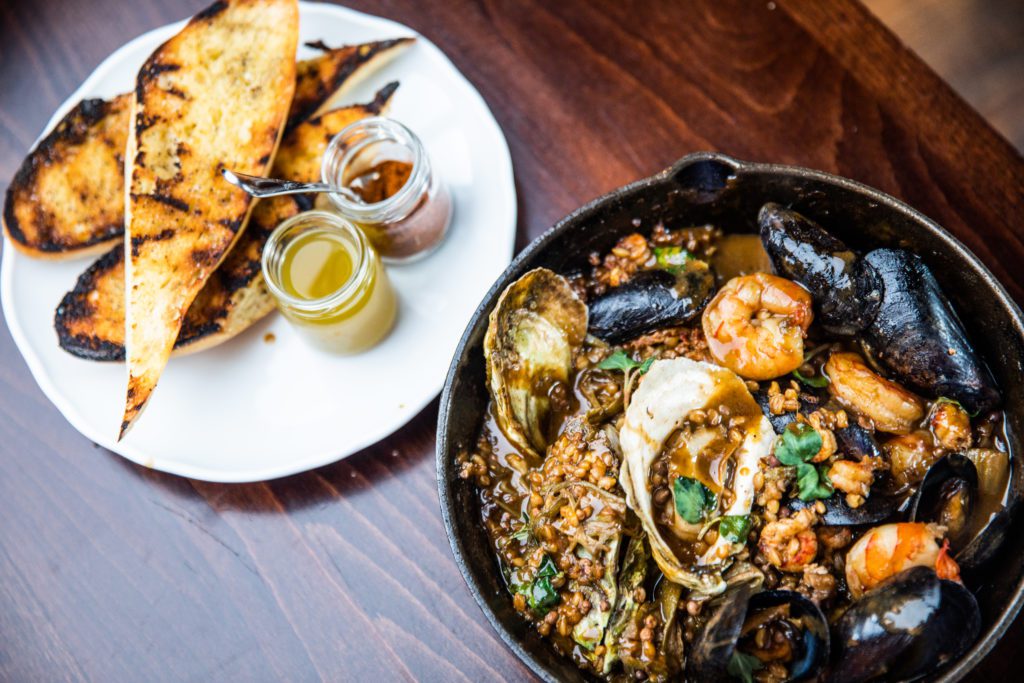 Preux & Proper knows the importance of partying for a good cause and they are doing just that by collaborating with local Los Angeles Street Artist Jimmy Warhol, who will join the 5th Anniversary fun by featuring and selling Southern culture-inspired art pieces.
Warhol is a contemporary artist with heavy influences from street art, abstract art, and color science. His pieces are bold and bright, expressing diversity of subject matters from playful to deeply contemplative.
---
Complimentary subscription enters you into weekly luxury giveaways

---
Guests will not want to drop the ball this Fat Tuesday because Preux & Proper will also reveal a New Freestyle Mural created by Warhol on the exterior of the restaurant.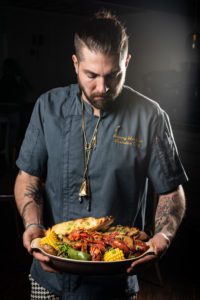 Also, numerous acrylic paintings on wood panels will be featured and available for sale in the restaurant moving forward, which will include portraits of legendary Southern Women Chefs: Chef Leah Chase, Chef Nina Compton, Chef Virginia Willis, Chef Edna Lewis, Chef Mildred Council, and Chef Ashley Christensen. Preux & Proper and Jimmy Warhol are proud to say that in the spirit of celebration and generosity, 10% of all the art sold on the eve of Fat Tuesday will be donated directly to the Los Angeles Regional Food Bank.
Executive Chef Sammy Monsour is extremely passionate about each of these inspiring women chefs who have made a strong impact on his life, and he completely trusts Warhol (a close friend) to curate this display this in the restaurant.
"We want to celebrate what has kept Preux & Proper going, which is the legacy, culture, tradition, and people of Southern cuisine…
…We also want to celebrate some of our favorite Southern chefs that have had a huge effect on everyone who cooks Southern food. It seems more meaningful to honor these women than focus strictly on our five-year anniversary."
Knowing your gallivanting gives back, start partying the proper way with cutting edge Southern dishes prepared by Executive Chef Sammy Monsour that pair perfectly with NOLA-inspired Cocktails created by Beverage Director Kassady Wiggins.
Jump into the fun with the traditional Louisiana Crawfish Boil made of one-pound fresh Louisiana crawfish, sweet corn, Weiser fingerling potatoes, Zatarain's spice and seasoning in a buttery lobster broth, served with a grilled baguette.
If you prefer to build-up to the boil, start off with the Red Beans and Rice made with house-made dry andouille sausage, Sea Island Red Peas, Carolina Gold rice, and cornbread.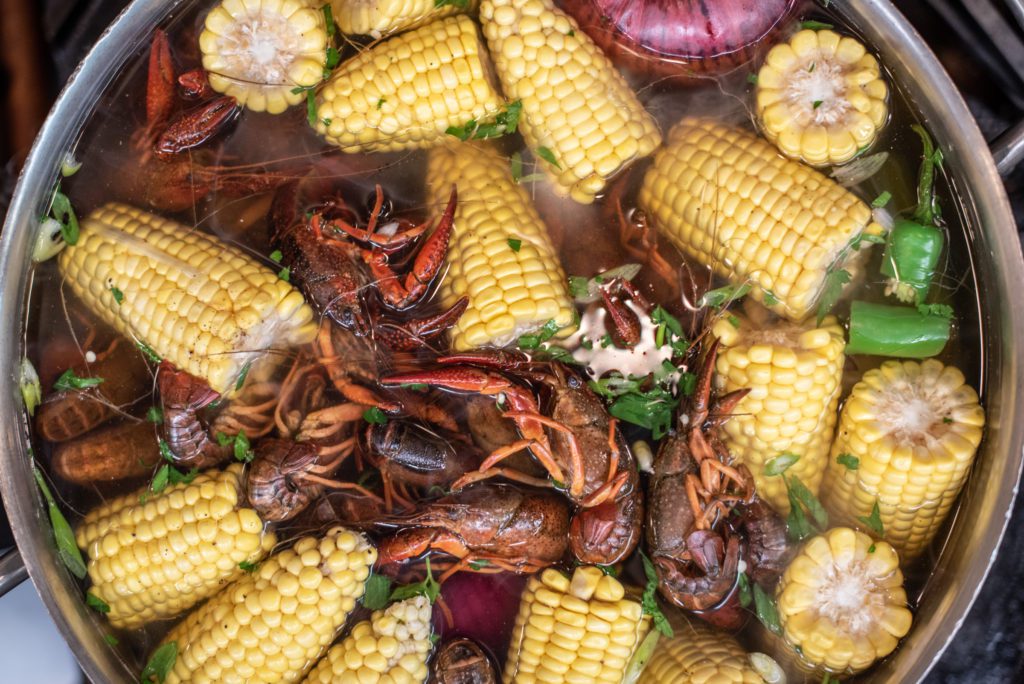 Pump up your appetite with Preux & Proper Classic Menu items such as the Cast Iron Seafood Gumbo Pot made with Black Tiger shrimp, lobster broth, seasonal oysters, mushrooms, okra, Geechie Boy farro.
Spring for a dish hardly ever found outside Louisiana by ordering up the Seasonal Rabbit Jambalaya comprised of a La Ferme bone-in half rabbit, duck broth risotto, Calabrian chili, Piave Vecchio, and smoked tomatoes.
The Po' Boys will satisfy your stomach and your soul with Fried Black Tiger Prawns or Fried Willapa Bay Oysters fully dressed, with lettuce, tomatoes, house pickles, cookout slaw, Creole mayo, and Cali Fresno red hot.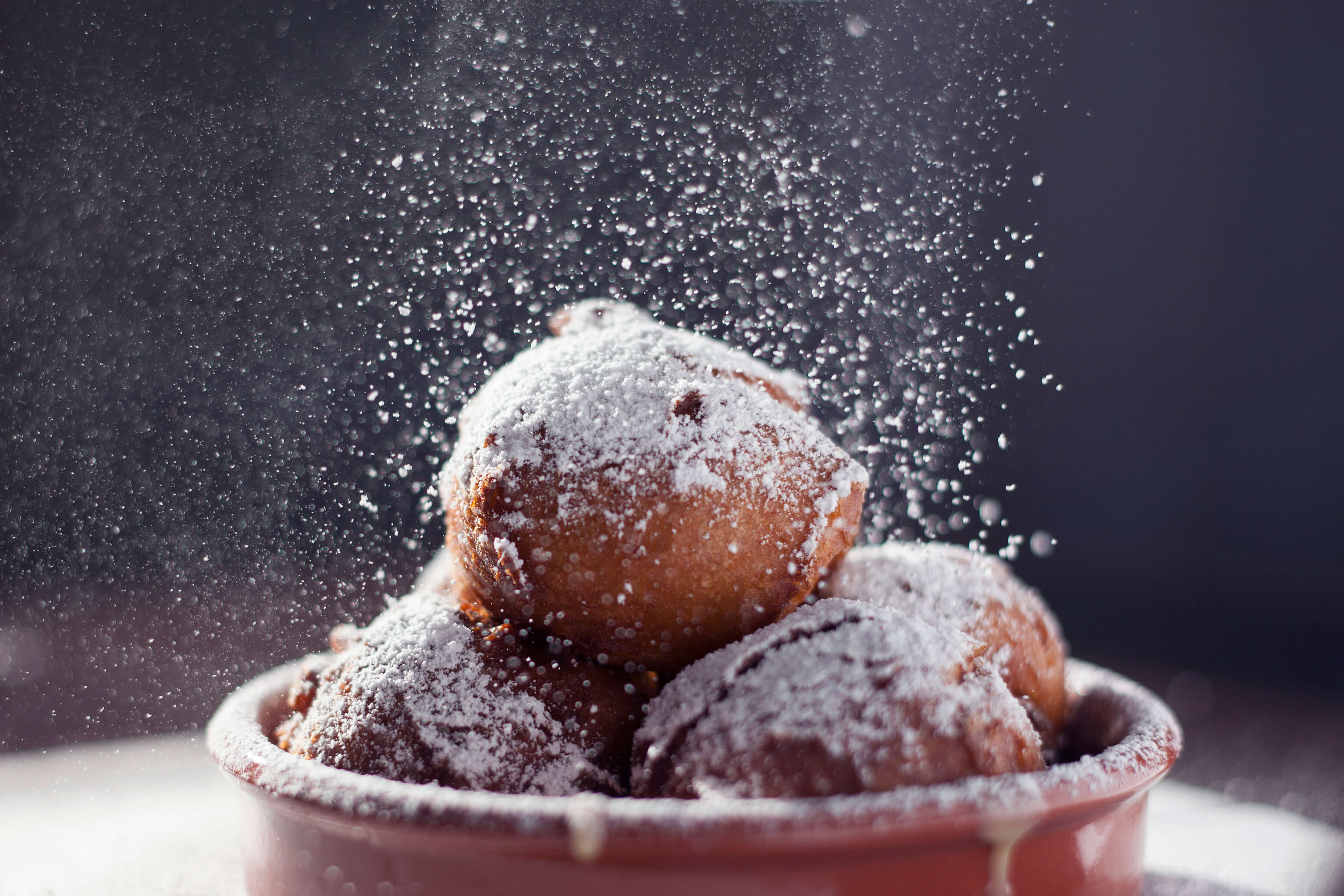 Finish off a marvelous Mardi Gras meal by enjoying Preux & Proper's famous Pâte à Choux Beignets with "Bananas Fosters" dulce de Leche and powdered sugar.
Wash all of this deliciousness down with ALL $5 ALL NIGHT Beverages pulled straight out of The Big Easy, prepared specially and only for Fat Tuesday.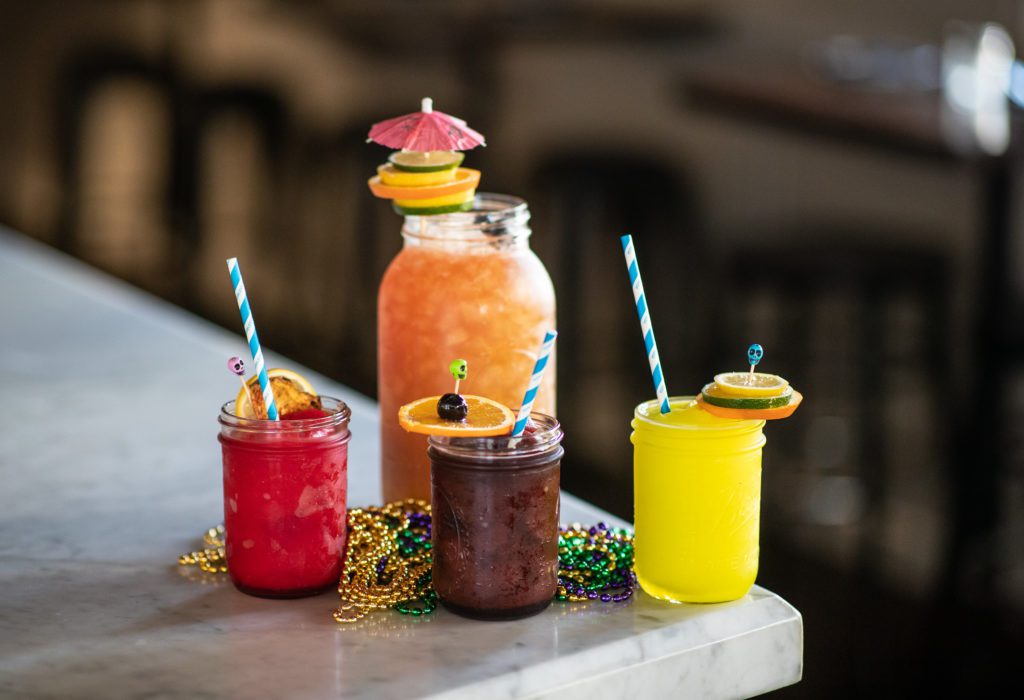 Start off with a Boilermaker including Preux & Proper's Blonde Ale and a shot of Legent Bourbon. For a sipper that is simple yet mighty, try the French 75 made with Bombay gin, lemon, cane sugar, and Prosecco.
Pump up the party with a big bevvie from the Frozen Daiquiri machine just like on Bourbon-Street or bring your Krewe to Preux & Proper where it feels like the French Quarter in Los Angeles and share Copalli Rum Hurricanes, comprised of rum, passionfruit, lemon, lime and house-made grenadine.
Preux & Proper is the place to party, so come celebrate Mardi Gras "Fat Tuesday" 2020 and Preux & Proper's 5th Anniversary on Tuesday, February 25th, 2020!
Preux & Proper will be open and celebrating their 5th Anniversary and Mardi Gras 2020 on Fat Tuesday, February 25th, 2020 from 5:00 pm to 10:00 pm. For more information or to make reservations, please visit www.PreuxandProper.com or call Preux & Proper directly at 213.896.0090.