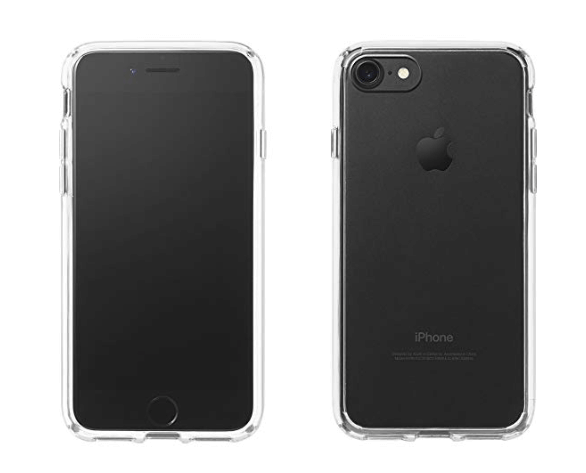 "This case is great quality and protects my iPhone really well"

"Bought this for my husband's iPhone 7. He likes phone cases that do not add a lot of bulk and this fits the bill quite nicely. "

"getting this case will do a perfect job"

Price: $4.88 (One day only deal)
Clear case for Apple iPhone 8 / iPhone 7

Durable construction with rubber-like bumper for impact-resistant protection

Pronounced covered buttons are easy to find, recognize, and press; large cut-outs fit most cables

Slim profile with raised bezels keep screen and camera lifted when laying flat

Backed by AmazonBasics 1-Year Limited Warranty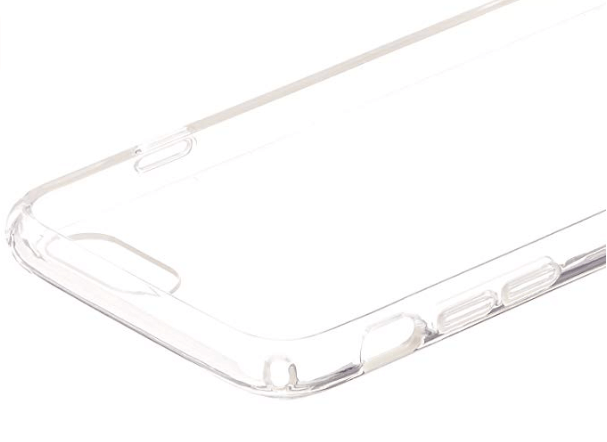 Clear Case for iPhone 7
Protect and flaunt your phone with this AmazonBasics clear case for iPhone 7. The case offers impressive clarity that allows the original phone design to show through.
Impact-Resistant Design
Made with a hard polycarbonate back and a flexible TPU bumper all along the exterior edge, the case provides reliable protection for your must-have mobile device.
Slim Profile with Screen & Camera Protection
The sleek case offers an easy-to-grip surface and a slim profile for protection without unnecessary bulk. Raised bezels help protect the screen and camera from dirt and scratches by raising them up and away from flat surfaces. The raised bezels offer a 0.8 mm buffer for the screen and a 1.0 mm buffer for the camera.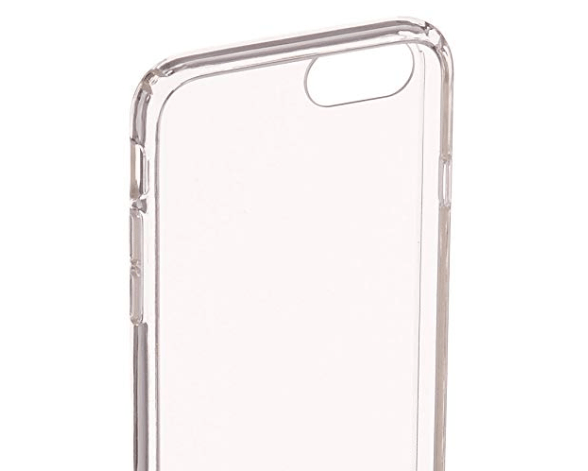 Covered Buttons & Exact Cut-Outs
With a simple touch, the distinct, covered buttons can be quickly located, recognized, and easily pressed. The case's user-friendly design will accommodate most cables thanks to its large, precise cut-outs.
For the rose gold iPhone, it looks really good, clean and slim, but for the matte black iPhone it shows up every little bit of dirt. Somehow dust gets trapped between the phone and the case, and even after cleaning, within a day, dirt will have found its way back in there. Not a huge issue because you can't see anything with the rose gold, but wouldn't recommend this to a clean freak with a black phone.