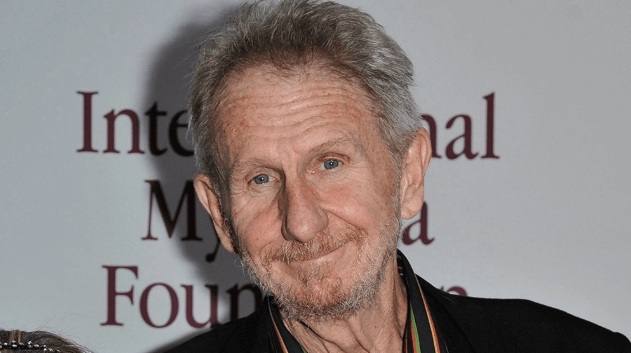 René Auberjonois, most popular for his work on "Boston Legal" and "Star Trek: Deep Space Nine," passed at his home in Los Angeles because of metastatic lung cancer. He was 79.
His son Rèmy-Luc confirmed the news.
Auberjonois was a productive TV entertainer, showing up as Paul Lewiston in 71 episodes of "Boston Legal" and as Clayton Runnymede Endicott III in ABC's long-running sitcom "Benson" — a character that earned him an Emmy nomination for best supporting actor in a comedy in 1984.
He played shape-shifter Changeling Odo in "Star Trek: Deep Space Nine," and rolled that job into computer games, voicing Odo in "Harbinger" and "The Fallen." His appearance as Judge Mantz in ABC's "The Practice" earned him another Emmy nomination for guest actor in a show in 2001.
His guest work included "Murder, She Wrote," "The Jeffersons," "The Outer Limits," "L.A. Law," "Stargate SG-1," "Frasier," and the later hit "It's Always Sunny in Philadelphia."
His first film job accompanied "MASH," in which he played Father Mulcahy in the first of a few efforts with Robert Altman. He would go on show up in Altman's revisionist Western great "McCabe and Mrs. Miller," "Brewster McCloud," and "Images." Other film credits incorporate Roy Bagley in 1976's "King Kong" and Reverend Oliver in "The Patriot," also parts in "Batman Forever," "Eyes of Laura Mars" and "Walker."
Prior to his entrance into Hollywood, Auberjonois worked in theater, winning a Tony for best lead entertainer in a musical opposite Katharine Hepburn in "Coco." He got further Tony assignments for 1973's "The Good Doctor," 1984's "Enormous River," and 1989's "City of Angels."
Auberjonois was additionally known for his voice jobs, especially in 1989's Disney Renaissance hit "The Little Mermaid," wherein he voices Chef Louis and sang the noteworthy "Les Poissons." Fans of "The Princess Diaries" would remember him as the voice of Mia Thermopolis' dad, Prince Philippe Renaldi, in an uncredited job.
Notwithstanding his child, he is made due by his significant other of 56 years, author Judith Auberjonois; sisters Marie-Laure Degener and Anne Auberjonois; little girl Tessa Auberjonois; child in-law Adrian Latourelle, girl in-law Kate Nowlin and three grandkids.
He was recalled via web-based networking media by his "Profound Space Nine" co-star Armin Shimerman, who played Quark.
"His last message to me was entitled 'Remember… ' I realize that I, Kitty and all that realized him will always remember. The world appears to be discernibly emptier at this point. I adored him."
William Shatner:
I have just heard about the death of my friend and fellow actor @reneauberjonois. To sum up his life in a tweet is nearly impossible. To Judith, Tessa & Remy I send you my love & strength. I will keep you in my thoughts and remember a wonderful friendship with René.
Edward James Olmos:
Rene Auberjonois a true gentleman & passionate artist passed onto the next understanding & we will miss him so much. I was honored to have worked with him on Windows On The World, his second to last film. He delivered an amazing rendition of NY NY – a brilliant artist #sswa #RIP
George Takei:
This is a terrible loss. Star Trek fans knew him as Odo from Deep Space Nine. We knew him as René. He was a wonderful, caring, and intelligent man. He shall be missed. When I look out to the stars, I shall think of you, friend.