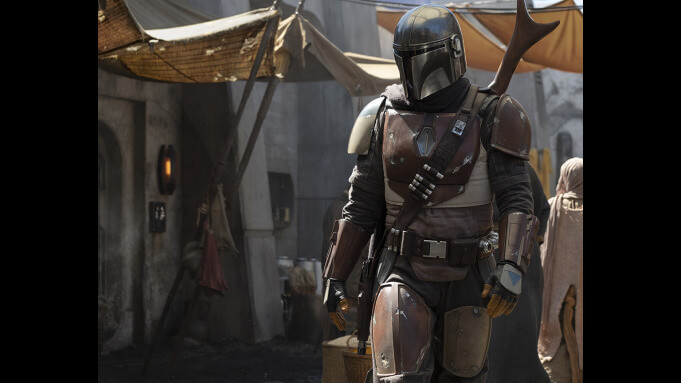 Disney on Friday at D23 unveiled the first official trailer for The Mandalorian, the Star Wars galaxy's first live-action TV series, a marquee title for Disney+, the streaming service that launches in November.
The trailer footage confirms the concept of the series — from creative team Jon Favreau and Dave Filoni, — a gunslinger odyssey with Old West and sci-fi tones. Pedro Pascal stars as the bounty hunter and gunfighter and native of Mandalore, the Star Wars universe home planet of bounty hunter Boba Fett and Jango Fett.
The events depicted in the series are set after the events of Return of the Jedi, which concluded with the death of Darth Vader on Endor. Gina Carano, Carl Weathers, Giancarlo Esposito, Emily Swallow, Omid Abtahi, Werner Herzog and Nick Nolte also star.
Favreau wrote and is executive producer, while Star Wars universe regular Filoni directed the first episode executive produces alongside Kathleen Kennedy and Colin Wilson. Taika Waititi, Bryce Dallas Howard, Deborah Chow and Rick Famuyiwa have also directed episodes.