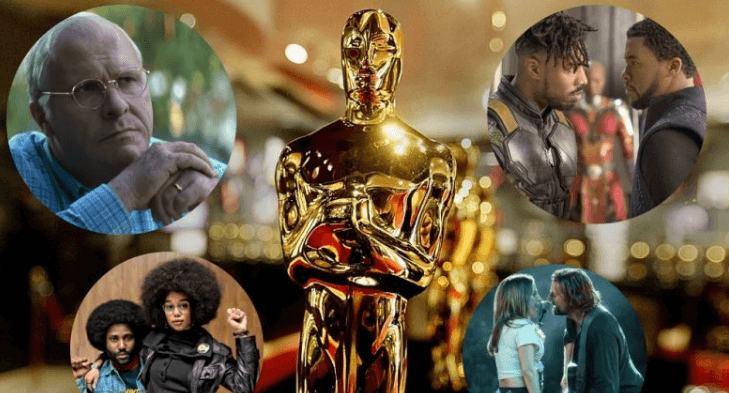 Here is is.  The official list of every A-list Oscar 2019 party happening around town starting this week and of course working until Oscar night.
Our top choices for the star-studded fun include:
Global Green's 25th Anniversary Pre-Oscar Gala
Four Seasons Los Angeles at Beverly Hills
Wednesday, Feb. 20, 6 p.m.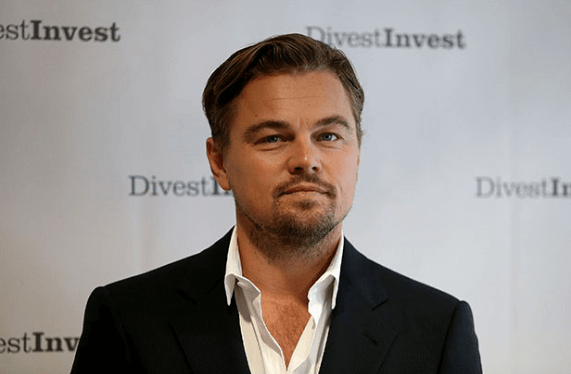 What's the scoop: Global Green USA, led by founder Diane Meyer Smith, is devoted to the environment, advancing the cause of planet protection and sustainability while raising awareness of climate change and green practices. The org's annual Pre-Oscar Gala raises funds to support these causes and brings together Hollywood's best and brightest, those that not only believe in climate change, but also in the necessity of taking action to fight back against it. This year they plan pop-up performances, cocktails, supper and a live auction that supports the cause.
Who's making the scene: With board members including Norman Lear, Dr. Jane Goodall, Robert Redford, Yoko Ono, Edward Norton and Leonardo DiCaprio, Global Green's party always draws a glittery crowd.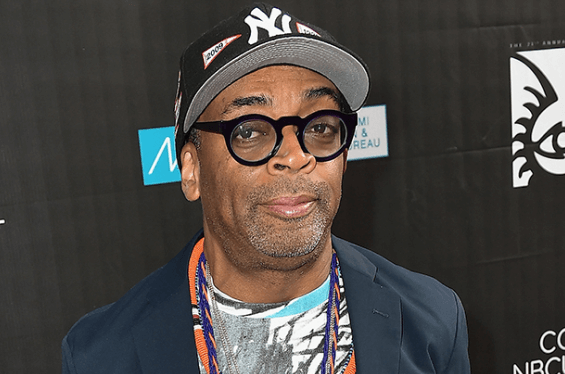 GBK Pre-Oscar Luxury Lounge
Undisclosed Rodeo Drive venue
Friday, Feb. 22 and Saturday, Feb. 23, beginning at 12 noon each day
What's the scoop: Three floors of luxury vendors will greet past Oscar winners and current nominees as they discover the GBK Pre-Oscar Luxury Lounge nestled in a spot at the heart of Rodeo Drive. Returning to the same place that drew everyone from Susan Sarandon, Miles Teller and Doug Jones to Alexandre Desplat and Carter Burwell last year, this year's nominees can expect more than $50,000 worth of luxury goods packed into the giant black body bag that is GBK's signature take-home tote. From trips to the Suzhou region of China to diamonds, leather jackets, a robot from Temi and a massage chair from Kahuna, there may actually be too much swag at this one to fit into that huge sack.
Who's making the scene: GBK gives back to charities including Reach Up, Reach Out, one of Viola Davis' favorite causes, so expect to see her in the mix. Spike Lee, Angela Bassett and Linda Cardellini all meandered through the GBK Golden Globes Lounge, so they're all on the list, too.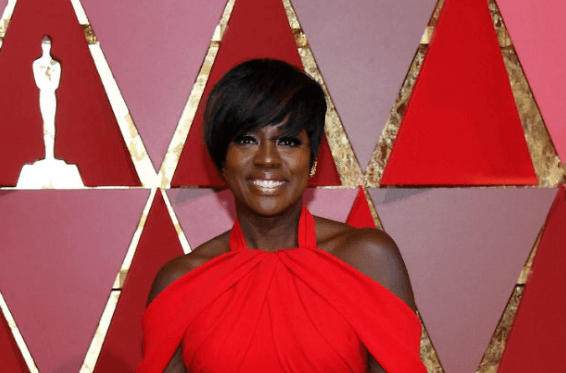 Doris Bergman's 11th Annual Valentine Romance Oscar Style Lounge and Party
Fig & Olive Restaurant, 8490 Melrose Place, WeHo
Thursday, Feb. 21, 10 a.m.
What's the scoop: When Doris Bergman gives her annual Oscars bash, the day-drinking and swag-collecting starts early and goes late. Her party is always at the Fig & Olive, and always combines a patio filled with gifting with an inside lunch paired with cocktails and wine. Key sponsors are Buywine.com and Precious Vodka, so the libations flow freely as famous faces (think Jon Voight, Robert Wagner, Viola Davis and Bruce Dern) enjoy the day. Gifting this year ranges from custom-made suits from Art Lewin Bespoke Suits & Tuxedos, gorgeous perfumes from Sue Wong Couture Gowns & Fragrance and custom-built furniture from Building for the Stars.
Who's making the scene: Expected to stroll the sun-drenched patio with gift bags in hand are Spike Lee, Joe Mantegna, Moira Kelly, Christopher McDonald and a big crowd of other familiar faces.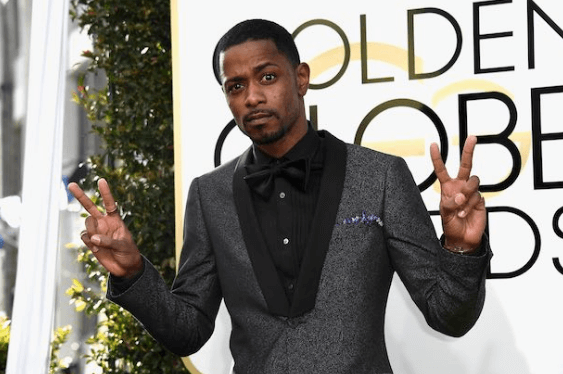 Red Carpet Green Dress 10-Year Pre-Oscar Celebration
Undisclosed Beverly Hills location
Thursday, Feb. 21, 7 p.m.
What's the scoop: Eco-friendly, sustainable clothing is a passion for Suzy Amis Cameron and her sister Rebecca Amis; that's why the pair makes a yearly point of sending beautifully dressed actors down the Oscars red carpet in specially designed outfits. Unveiling the designers who created the 2019 gowns for this year's stars — Danielle Macdonald ("Dumplin'") and Laura Harrier ("BlackKklansman") — is part of the excitement at this exclusive cocktail event sponsored by Tesla.
Who's making the scene: Amis' hubby James Cameron is usually in the like-minded crowd, along with past Red Carpet Green Dress stars who have worn the eco-friendly designs to the Academy Awards, including Missi Pyle, Lakeith Stanfield and other ecology minded celebs.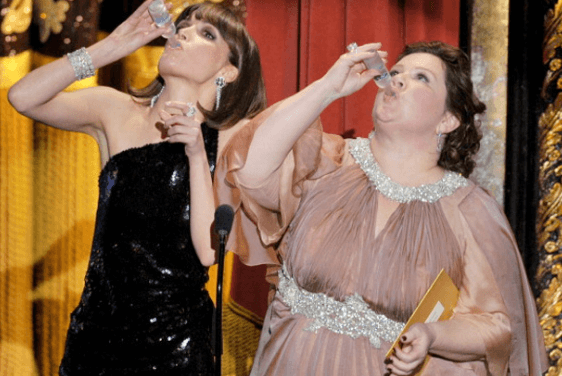 14th Annual Oscar Wilde Awards
Bad Robot, 1221 Olympic Blvd., Santa Monica
Thursday, Feb. 21, 6:30 p.m.
What's the scoop: Lovers of all things Irish descend on J.J. Abrams' Bad Robot again this year to celebrate the U.S.-Ireland Alliance, a nonprofit that helps strengthen the ties between those two sympatico countries and also holds this jam-packed party every Oscar season. This year's honorees include Glenn Close, Chris O'Dowd and Aiden Gillen, who'll join everyone else in nibbling Irish foods, sipping Irish whiskey and boogying to Irish music played by Vinci.
Who's making the scene: Melissa McCarthy is certain to be on the Bad Robot rooftop, as she's presenting Glenn Close with her award; Close's daughter Annie Starke will definitely be there cheering as well. This one's always filled with a sea of familiar faces, so expect to see Evan Rachel Wood, Catriona Balfe, Charlie Day and Bill Hader in the standing-room-only crush.
Macro Party
Casita Hollywood, 1323 N. Highland Avenue
Thursday, Feb. 21, 9 p.m.
What's the scoop: Charles D. King, Macro founder and a producer of past nominees like "Mudbound" and "Fences," and his wife, Stacey Walker King, are hosting an invite-only bash to celebrate notable artists of color like first-time Oscar-nominated production designer Hannah Beachler ("Black Panther") and honorary Oscar winner Charles Burnett.
Who's making the scene: Expect Quincy Jones, Susan Kelechi Watson, Nia Long, Tiffany Haddish, Jesse Williams, Andre Holland, Algee Smith ("The Hate U Give"), Deon Cole, "Crazy Rich Asians" producer John Penotti and stars Tan Kheng Hua and Michelle Yeoh.
Cadillac Celebrates the 91st Academy Awards
Chateau Marmont
Thursday, Feb. 21, 8 p.m.
What's the scoop: Cadillac has reason to celebrate, returning once again as the official automotive sponsor of the Academy Awards. So the luxury marque will hold its annual takeover of Chateau Marmont's garden to get as many nominees into one spot as possible. The A-list crowd will have a chauffeur-driven Caddy at their beck and call, which is one of the reasons people like Allison Janney and Christoph Waltz have turned up the same year that they have taken home the big trophy a few days later.
Who's making the scene: Stars of film and television flock to this see-and-be-seen bash at Hollywood's favorite hotel, so watch for past attendees like Angela Bassett, Barry Jenkins, Naomi Watts, Zoe Saldana, Missi Pyle and Tiffany Haddish to slide out of a Cadillac and into the scene.
12th Annual Essence Black Women in Hollywood Awards
Beverly Wilshire Hotel
Thursday, Feb. 21, 12 p.m.
What's the scoop: Essence Magazine returns to Tinseltown to celebrate black women in Hollywood with its annual brunch that's always a who's who of female success in film and television. Kelly Rowland hosts this year's party honoring newcomers and industry veterans alike. Amandla Steinberg, KiKi Layne, Jenifer Lewis and Regina Hall will accept the kudos of their peers, honored for both their career successes and their social activism.
Who's making the scene: Besides the honorees, expect a bevy of "Black Panther" Wakandan Dora Milaje warriors to appear for this afternoon of champagne and celebration.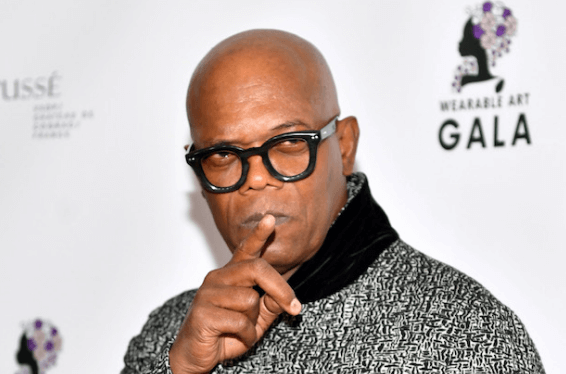 Icon Mann 9th Annual Power 150 Dinner
Waldorf Astoria Beverly Hills
Thursday, Feb. 21, 7 p.m.
What's the scoop: The annual Icon Mann "Power 150 Dinner" honors "influencers of color" on the Hollywood scene, so it isn't surprising that Oscar nominees Spike Lee and Ruth E. Carter will take home two of their top honors this year. Add in the "Glass Ceiling Breaker" prizewinner Samuel L. Jackson to the mix and one thing is certain — the Waldorf Astoria Beverly Hills is going to hear the word "f—" more than once in during that ballroom dinner bash.
Who's making the scene: Anyone who's anyone in the African-American Hollywood crowd will make this a stop on the rounds of the jam-packed Thursday night Awards Week party scene.
T.A.O. Rafi's Choice Gifting Suite
Waldorf Astoria Beverly Hills
Friday, Feb. 22, 11 a.m.
What's the scoop: Artist Rafi Anteby takes the leap into hosting his own gifting suite (after being a part of others in the past with his Bullets 4 Peace jewelry line), choosing the luxurious Waldorf Astoria as his home base. His select guests will find stays at the Rythmia Hotel Costa Rica and the Ubud Villas in Bali on offer, as well as plenty of other swag, including shots of Gran Cava de Oro tequila to really rev things up. And he's also ramped up the typical swag suite experience a notch with special performances by The Temptations, The Platters and Mary Mary.
Who's making the scene: Rafi has lots of celebrity pals and patrons, so watch for Peter Farrelly, Spike Lee, Gerard Butler, Eve, Anthony Anderson and newcomer-to-the-Hollywood-scene Marina de Tavira, whose Oscar nominee for Best Supporting Actress in "Roma" has been the talk of the town.
DPA Gifting Lounge
Luxe Hotel Sunset Boulevard
Friday, Feb. 22, 1 p.m. to 8 p.m., Saturday, Feb. 23, 10 a.m. to 7 p.m.
What's the scoop: Nathalie Dubois' annual Oscar gifting lounge has moved on up to Sunset Boulevard this year, leaving its usual digs at the Luxe Hotel Rodeo Drive for the larger Luxe on Sunset. That's where celebs will find loads of luxury brands, ranging from Chimere diamonds to Lisa Young Lee's "reiki infused" jewelry and Fallen Stars' rough diamonds. There will be Geek Eyewear, as well as Hue products for men and Jacqueline Piotaz Swiss skin care for both sexes. We love the Berne Inspiration rose from the Cotes de Provence that will be flowing all day; that alone is worth the drive up the 405.
Who's making the scene: If past years hold true, Angela Bassett, Susan Sarandon and Viola Davis will all turn up for some luxe pampering.
The 15th Annual TMG Pre-Oscar Luxury Suite Presented by Well Being Trust
Beverly Hilton Hotel
Friday, Feb. 22 and Saturday, Feb. 23, 10 a.m. to 6 p.m.
What's the scoop: TMG takes over the penthouse suites of the Beverly Hilton for two days to help celebs get even prettier before the big night, with a slew of beauty offerings. Need a manicure? Check. Lash extensions? You bet. A facial? Get one from Matis. And enjoy Pixi Beauty makeup, hair blowouts by Redavid and, for the ultimate in relaxation, float into the CBD Lounge by Madison 8 Agency & MG Magazine, where Wink vape pens await.
Who's making the scene: Oscar nominees, presenters and other stars of film and television are all on the invitation list.
Debbie Durkin's 12th Annual EcoLuxe Lounge
Beverly Hilton Hotel Stardust Penthouse
Friday, Feb. 22, 12 p.m.
What's the scoop: In the mood to get a pre-Oscar tattoo? Then Debbie Durkin's annual EcoLuxe Lounge is the place to be, where they'll ink you up with a small tat. We'd advise putting that in a place where the TV cameras cannot see the skin irritation on Oscar night, however. You can get hypnotized out of any stage fright, too, by Kimberly Friedmutter; have a champagne brunch; indulge in a relaxing wellness treatment; and be treated to a Your Box Box, filled with adult pleasure toys. That's probably why Andy Dick is a confirmed attendee.
Who's making the scene: Sunday's nominees and presenters are invited, as well as NFL stars from the Rams and Patriots Super Bowl teams.
United Talent Agency
The Sunset Tower
Friday, Feb. 22, time under wraps
What's the scoop: The powerhouse agency will host a private party for its many nominated clients, including "Green Book" star Viggo Mortensen and "Roma" breakout Marina de Tavira. Time will tell how many will ascend the stage of the Kodak Theatre two days later.
Who's making the scene: In addition to Mortensen and de Tavira, expect Brad Bird, Wes Anderson, Phil Lord, Christopher Miller, Matty Libatique, the Coen Brothers, Nicole Holofcener and Tony McNamara, among others.
Canada's Oscar Salute
Canadian Consul Residence
Friday, Feb. 22, 4 p.m.
What's the scoop: Canada's annual pre-Oscar celebration is all about the Shorts category this year, as citizens from the north are nominated for both the Animated Shorts and Live Action Shorts Academy Awards. Joining the Canucks' afternoon cocktail party at the lovely residence of the Canadian consul means sipping on a signature Short Stack cocktail, a mind-bending mix of Canadian rye whiskey, Canadian maple syrup and fresh lemon juice.
Who's making the scene: 2019 nominees including Domee Shi, David Fine, Trevor Jimenez, Jeremy Comte and Marianne Farley will represent the best in Canadian filmmaking at this homey celebration.
The 17th Annual MPTF The Night Before Party
Twentieth Century Fox Lot, 10201 W. Pico Blvd.
Saturday, Feb. 23, 7 p.m.
What's the scoop: Casual and easygoing is the mantra of The MPTF Night Before Party, where nominees, former Oscar winners and A-listers all gather, sans glitter and glam, to revel in the fact they have all made it big in Hollywood. But really, it's a way to benefit the Motion Picture & Television Fund, the organization founded in 1921 that makes sure all entertainment industry members are taken care of in times of need.
Who's making the scene: If you know their names, they will be here. Regulars on the chill scene are Tom Hanks, Steven Spielberg, Leonardo DiCaprio, Amy Adams, Meryl Streep and many more.
Elton John's 27th Annual Academy Awards Viewing Party
West Hollywood Park, 647 N. San Vicente Blvd.
Sunday, Feb. 24, 4 p.m.
What's the scoop: The biggest fundraising bash of the weekend, Elton John and David Furnish's annual viewing party has raised more than $68 million over the years, all earmarked for the Elton John AIDS Foundation. This year's twist will be the IMDb's live broadcast of its program from the star-studded party, with Aisha Tyler and TCM's Dave Karger co-hosting. Once the Oscar show ends, The Killers are set to perform and the party goes late with dance tunes spun by DJ Johnny Dynell.
Who's making the scene: The list of co-chairs for Elton's annual fete is a mile long and includes stars from across the spectrum, all of whom are expected to turn up: Miley Cyrus, Michael Douglas, Katy Perry, Denzel Washington, Quincy Jones, Ellen DeGeneres and on and on.
Byron Allen's Entertainment Studios Oscar Gala
Beverly Wilshire Hotel
Sunday, Feb. 24, 3:30 p.m.
What's the scoop: Producer Byron Allen puts on an annual gala celebrating the Oscars, enlisting pals like Oscar winners Jamie Foxx to host the festivities and John Legend to perform. They all do it for a good cause, as the night benefits Childrens Hospital of Los Angeles. This black-tie dinner packs the ballroom as dinner is served as the Academy Awards show runs, then the party goes on until the well-heeled crowd eventually runs off to other post-awards celebrations.
Who's making the scene: We hear that it's going to be a funny crowd this year, with expected guests numbering Louie Anderson, Jon Lovitz, Tiffany Haddish, Whitney Cummings and other comedians; Chrissy Teigen is likely to be at her husband John's side, too, tweeting away.
The Governors Ball
Ray Dolby Ballroom at Hollywood & Highland Center
Sunday, Feb. 24, 8 p.m.
What's the scoop: The official after party of the Academy of Motion Picture Arts and Sciences Awards is the first post-Oscar stop, especially for the winners, who line up to get their trophies engraved here. This one's a tough ticket if you're not inside the show itself; despite that fact, 1,500 guests pour into the ballroom where for 25 years Wolfgang Puck has been feeding the beautiful people with a selection of tasty delights. This year's made-to-order sushi station is going to draw a crowd, some tasty yet low calorie sustenance.
Who's making the scene: Winners clutching their golden statues will all turn up, along with their studio execs and PR reps — and their moms, too.
Vanity Fair Party
Wallis Annenberg Center for the Performing Arts, 9390 N. Santa Monica Blvd., Beverly Hills
Sunday, Feb. 24, 8 p.m.
What's the scoop: This juggernaut after-party keeps on truckin', despite the departure of longtime editor Graydon Carter and his crowd from the Vanity Fair stable more than a year ago. Security is tight, selfies are discouraged and the star quotient is always off the charts in this bash held in a custom-created space next to The Wallis in Beverly Hills. And while the faces may change from year to year (both with who's hot in Hollywood and who's on the magazine's masthead), one thing remains constant — In-N-Out Burgers are a staple of this late-night soiree.
Who's making the scene: If you know their names from film or television, they will wander through this one eventually.
Madonna's After Party
Guy Oseary's home
Sunday, Feb. 24, starting late
What's the scoop: Madonna and her longtime manager Guy Oseary love to put on an all-night-long after party that only very select pals get into. Which means Kardashians and Cardi B., Leo and Timothee, Ashton and Mila — you get the idea. There's usually a musical performance or two, but that's all kept close to the vest until the party actually starts on Sunday night.
Who's making the scene: The 2018 crowd had Jennifer Lawrence and Margot Robbie in one corner, Amy Adams and Ariana Grande in another, and winner Sam Rockwell all over the place.
Jay-Z Presents the Gold Party
Undisclosed location
Sunday, Feb. 24, 11 p.m.
What's the scoop: Jay-Z (and wife Beyoncé) put on a super-secret post-Oscars Gold Party last year; now it's turned into an annual event. Still as mysterious as before (although everyone knows last year's bash was held in the Chateau Marmont parking garage and that Armand de Brignac Champagne is the main sponsor again this year), word is that invites don't even go out until Saturday. But one thing is certain: If you are already dressed to the nines on Sunday night, you want to be on this list.
Who's making the scene: Last year was a who's who of African-American Hollywood, including Mary J. Blige, the night's special guest. With this year's major nominations for "Black Panther" "Blackkklansman," "If Beale Street Could Talk" and "Green Book," the Gold Party could produce a gorgeous mélange of celebs ranging from Spike Lee to Mahershala Ali, Regina King and the whole cast of the "Black Panther," who are still riding high on their SAG Award win.