Enjoy delicious and romantic Southern Charm at Greenville, South Carolina.
You're looking for a new trip?
…A great foodie adventure?
…Big city perks
…But a mix of quaint and calm.
…inspiring scenery
…maybe a full-on spa weekend?
And let's be honest, it needs to be easy to get to.
Not too much to ask for, right?  LOL
Well, Greenville, South Carolina hits all of those spots and more!
Southern charm with big city amenities. From flavor to fun to flirty.
The right amount of outdoors, arts, charming people watching and of course food.  Different flavors and lots of it!
That's Greenville.  Plenty of South Carolina Southern Hospitality with a kick of sass and did we mention the food?
Fun Days and Starry-Filled Nights in Greenville
From March through July, the town square stays busy with free concerts twice a week and at night catch a movie in the park.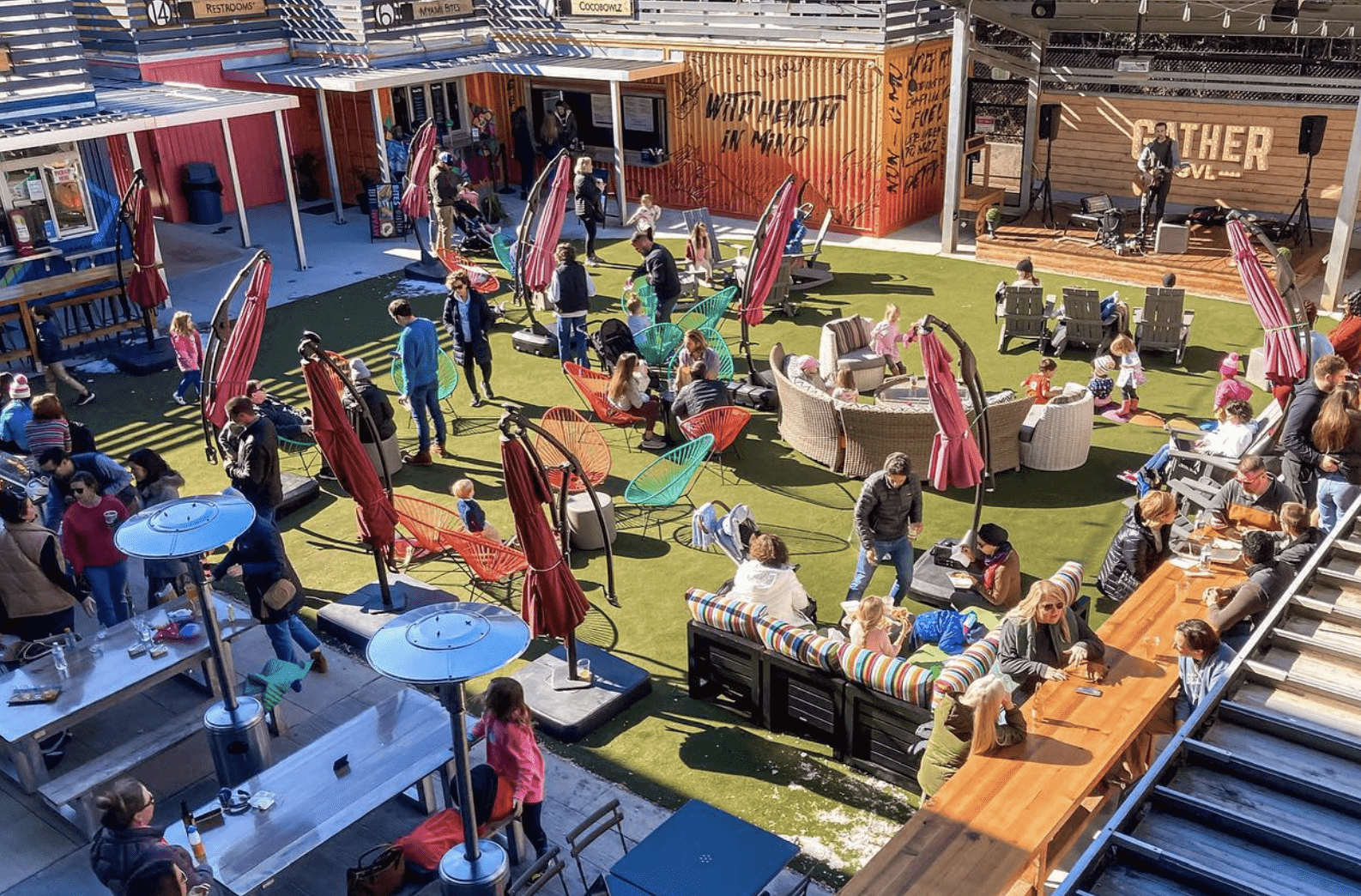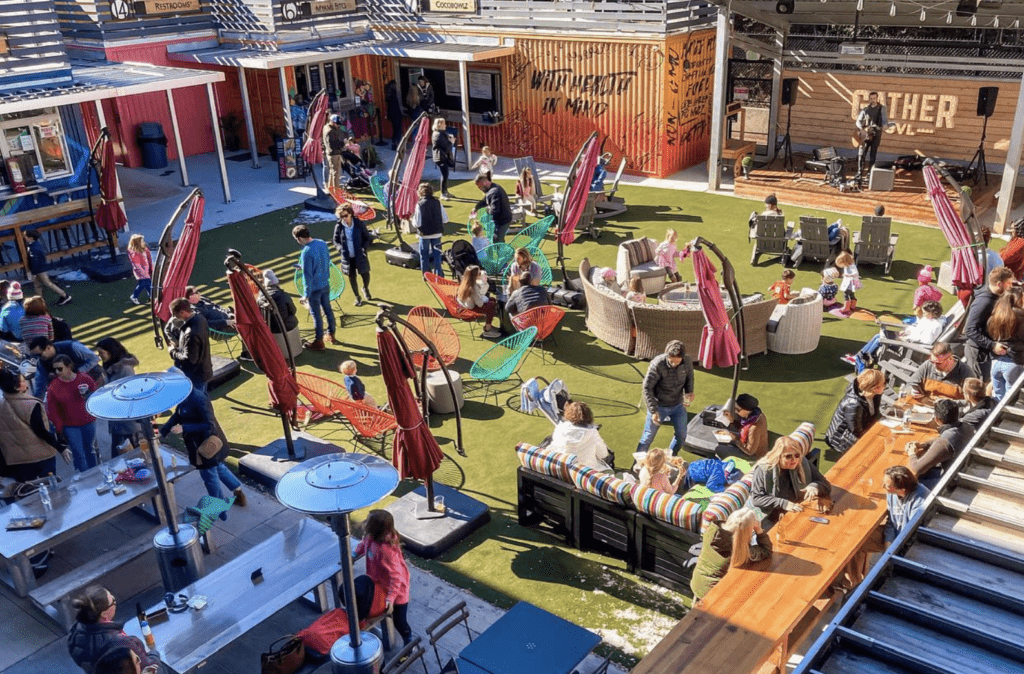 The center of town is just a short walk from most hotels, where you can wander Main St. and window shop at artisanal stores, book stores and coffee shops on the way to your next meal.
Reedy River
After a light bite, take a stroll along the park at Reedy River.  Their new development is gorgeous and cozy.  Several great spots for Instagram-worthy selfies.
Love a tasty cocktail?  
Kinda curious how the whole whiskey process works?
Highly recommend Six and Twenty Distillery's tour and tasting experience.
From malting to mashing to distillation.  You can even pose for pictures with their giant pot still and become instagram famous.  
It's a fascinating process, but even more – meet the team.  These folks love their work and it shows!
If you're lucky enough to get a tour from Owner David Raad, he'll help you fall in love with their process as they create just the right flavor for you.
And speaking of flavor.
You should get a tasting.
If Benjamin Balaban is behind the bar, you're in for a treat.  Curious drinkers,  ask about the flavors, the garnishes, how his mixes are so balanced and flavorful. 
Keep the Flavors Coming with Oil & Vinegar
Stop in and say hello to Oil & Vinegar on Main St. Owner Chef Veera Gaul who will introduce you to the flavors, aromas and blends of oilsl like you've never realized before.
As a dipping sauce.
As a salad dressing.
In your health shake.
There's a lot of ways to enjoy olive oil. 
Taste through:  The fruity and robust Nocellara EVOO.  The deliciously oily Puglia.  The vibrant Basil EVOO.  The perfect to mix Mango Vinegar.
And that's why visiting Oil & Vinegar on Main St. is so fun.  
Their tasting helps you fall in love with the magic and find a new flavor to take home with you.  
From Family Fun to Romantic – Greenville's Dinner Options
Greenville offers a feast of foodie options from down home to innovative chefs and world-class menus. 
With more than 110 restaurants in downtown alone, and more than 1,000 throughout the County, Greenville, South Carolina's abundant and tasty restaurant scene is garnering national attention. 
Nose Dive is an innovative gastropub were their chefs to craft dishes that are both delicious and exciting. The culinary team is dedicated to inventive fare and attention to detail to create an eating experience.
Right next to the NOMA plaza on Downtown's North Main Street in downtown, Antonino Bertolo's Pizza is one of the city's most popular pizza parlors, serves up authentic NY style pizza and Italian cuisine. 
Foothill Foodie Tours is a one of a kind foodie experience in Greenville with a chance to experience a wide selection of curated tours designed with you in mind. 
Enjoy the rimmed signature drinks and house made cordials at Better Than Sex – A Dessert Restaurant that re-imagines what intimate dining can be. All with desserts as the main event.
Next Day Get Inspired By Greenville's Nature
Greenville is all about scenic beauty.  Five gorgeous state parks perfect for a stroll or to break a sweat.
The 22-mile Prisma Health Swamp Rabbit Trail is one of Greenville's most popular. There's Falls Park on the Reedy, Greenville's downtown green space, waterfalls, flowers, and walkways.  Cleveland Park, the city's largest park and home of the 14-acre Greenville Zoo 
Want even more?  Greenville's got it!
Over 60 outdoor obstacles and ziplines, Treetop Quest Greenville's aerial adventure park will thrill you.  Paris Mountain State Park's Four lakes, a swimming area (complete with kayaks, canoes and pedal-boats for rent), playground, 15 miles of hiking and biking.
Head north to stop at Marci Jo's Olde Mountain Store, a quaint local spot between Jones Gap and Caesars Head State Parks 
There's over a 100 more parks within just a few hours'  drive.
Speaking of Serene.  Looking for a retreat?
Greenville's Grand Bohemian is a luxurious boutique hotel perched along the Reedy River.  Whether you're stopping by for a handcrafted cocktail, spending the night in one of their suites or attending a conference, it's sure to be a cozy delight. 
Dripping with Southern Charm 
Hotel Hartness is the luxurious destination just outside the city.
Spa weekend?  Dream wedding?    Elegant event space.  The extraordinarily intimate experience of 69 suites in the main hotel and 4 spa suites.
You're looking for a new trip.
A great foodie adventure?
With a mix of big city with quaint and calm and mountains of inspiring scenery
And it's easy to get to.
Greenville is a must-visit destination that makes visiting easy, delicious and memorable.  From food to local culture, exercise, romance and calm vibes that the South is best known.