Southern California's Newest Vietnamese Restaurant Tay Ho Serves Up An Honest Taste of Vietnam from its Founder Vivian Yenson.
Named after the Tay Ho District located in Vietnam's capital Hanoi, Founder Vivian Yenson presents Southern California's newest Vietnamese restaurant honoring the timeless tradition of preparing authentic and delicious Vietnamese street food and eclectic Asian dishes.
With its contemporary vibe and lively atmosphere
celebrate their official Grand Opening with a full day of Giveaways
featuring 100 Complimentary Entrées, 100 Complimentary Drinks, Live Music by DJ SG, chance to win some amazing Prizes such as a 50" Flat-Screen TV, Nintendo Switch, Apple AirPods Pro and much, much more Saturday, January 15th, 2022 from11:00 am to 3:30 pm!
---
Advertisement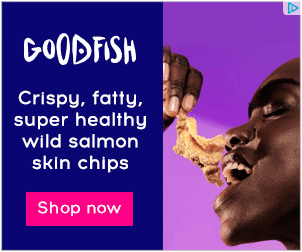 ---
Tay Ho Restaurant Founder Vivian Yenson, a twenty-year-old full-time college senior is the eldest granddaughter of Linda Tuyet Nguyen, the original matriarch of this family-owned business and the eldest daughter of Nguyen's eldest son Jayce Yenson, CEO of Tay Ho Restaurants and Tay Ho Food Company.
Tay Ho was originally established in 1986 as a traditional Vietnamese sit down restaurant, but the family story began long before.
As newcomers to America, the Yenson family worked all together in tiny bánh cuốn shops where Linda Tuyet Nguyen grew to be a trusted member of the community with folks looking to her for her excellent palate.
---
Related:  Jaden Smith launches his I Love You food truck, feeding those who need help
---
Her passion for Vietnamese cuisine and the numerous bonds she created with her customers led to a larger vision and this is where it all began. Vivian, a business major with a concentration in finance and operations supply chain saw there was a data job opening at Tay Ho and not long after she started her father realized she had a real grasp for numbers.
As Vivian got more involved at Tay Ho working side-by-side with her father, he could see her entrepreneurial spirit and that she was becoming more and more inspired each day realizing she could combine her love of business and her lifelong love of food. It was then Vivian's passion parlayed into a creative vision bringing Tay Ho's authentic and delicious Vietnamese street food to the masses by taking the Tay Ho tradition to-go.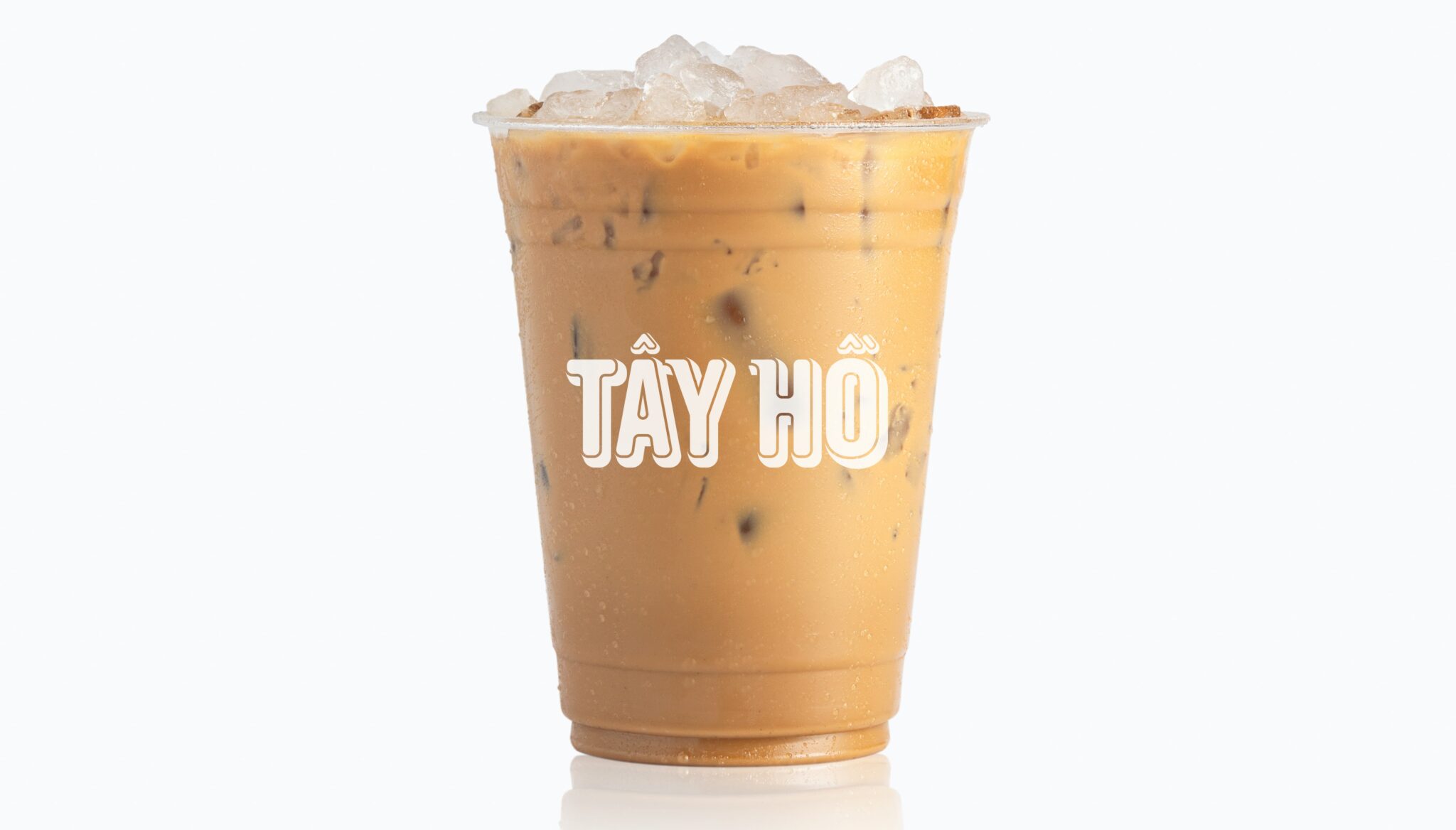 Tay Ho Restaurant's love of Vietnamese cuisine is for its rich history and versatility. Tay Ho's sole focus is on the preparation of each dish utilizing handcrafted techniques, slow cooked broths, and steamed vegetables with their commitment to creating top notch takeout food made from the finest ingredients and fresh locally sourced herbs.
Tay Ho's signature Bánh Cuốn (pronounced bun kuon) is a premier example as their Specialty Rice Crepes take upward of five full days to prepare and it all starts with the rice.
The Tay Ho culinary team grinds the rice grains with fresh water and then they let the rice sit for twenty-four hours. The next day the rice flour settles towards the bottom of the water and a milky water rises to the top. The water is then discarded as are the impurities, in which to make the cleanest batter possible.
Tay Ho continues repeating this process for approximately five days until the water is completely clear as this is the sign that it is ready to be eaten. Next, a thin cotton cloth is pulled tautly over a pot of steaming water and the rice batter is very carefully spread over the cloth.
---
Related:  Supermodel and Reality show host Tyra Banks launches ice cream with a surprise twist.
---
As the Tay Ho kitchen has mastered this extensive preparation and the art of cooking their crepes to delicate perfection, they remove each crepe after just a few seconds with a bamboo stick bringing Vivian's full vision to fruition and allowing Tay Ho to offer their Tay Ho Bánh Cuốn Set presented with classic rice crepes, pork and mushroom rolls, Vietnamese ham, and a shrimp and sweet potato fritter, Pork & Mushroom Roll Set featuring pork and mushroom rolls, Vietnamese ham, and a shrimp and sweet potato fritter, and Grilled Pork Rolls Set with grilled BBQ pork rolls, Vietnamese ham, and a shrimp and sweet potato fritter for all to-go.
The Khai Vi (pronounced khai vee) section offers up six sublimely savory Appetizers including Crispy Egg Rolls, Shrimp & Sweet Potato Fritters, Viet Style Chicken Wings, Grilled Pork Spring Rolls, Shrimp Spring Rolls and Vegetarian Spring Rolls.
Tay Ho's Banh Xeo (pronounced bun seo) is a Vietnamese Crispy Crepe and a staple in Vietnamese cuisine. Banh Xeo is a mix of potato flour, rice flour, salt, steamed mung bean, and turmeric to achieve its vibrant look.
Each Banh Xeo is cooked-to-order offering a choice of either Pork & Shrimp or Mushroom & Tofu, each served with a fresh vegetable basket of mint leaves, lettuce, sliced cucumbers, and daikon, as well as Tay Ho's Famous House Dipping Sauce.
Mi Xao (pronounced mee saow) showcases Tay Ho's house made Garlic Noodles showcasing perfectly paired with selections such as the Garlic Seasoned Filet Mignon Steak, Lemongrass Marinated Chicken, Garlic Shrimp, and Tofu & Varietal Mushrooms.
Chay (pronounced CH-ai) will satisfy and excite veggie lovers across the board with seven super tasty Vegetarian Options including the Vegetarian featuring a classic rice crepe, served with a sweet potato fritter and fried tofu, Beyond Roll Set with rice crepe rolls filled with Beyond Meat and served with a sweet potato fritter and fried tofu, Vegetarian Spring Rolls, a varietal of mushrooms with vermicelli rice noodles and fresh herbs wrapped in rice paper and served with Tay Ho's vegetarian dipping sauce, Vegetarian Banh Xeo, Vegetarian Rice Plate, or Vegetarian Garlic Noodles.
"I grew up watching my parents work hard to make the best bánh cuốn possible.

I sat in our family restaurants doing my homework while my mom helped customers and watched my grandmother bring us all together as a family for dinner every night,' says Vivian.
"Being able to create something that people love and share with everyone is our goal. As our new vision of Tay Ho continues to grow, our number one priority is to bring our guests delicious homemade food just like I had growing up with my family."
Vivian also wanted to ensure the Tay Ho Drinks selection offered a delicious variety with something for everyone to enjoy. Growing up in a Vietnamese family, she set her sights high on making sure Tay Ho's signature Vietnamese Iced Coffee is celebrated and not to be missed. Vietnamese Iced Coffee is a beverage native to Vietnam which has one of the best coffee cultures in the world.
Vivian and her team tested and tasted for months until they found the finest Vietnamese coffee and proper slow drip brewing method, combined with the perfect amount of condensed milk for sweetness and Vivian's secret ingredient – a touch of chocolate!
True coffee enthusiasts can savor Tay Ho's slow dripped Vietnamese Black Coffee and tea lovers can sip Thai Tea, Strawberry Peach Black Tea, Lychee Green Tea, Taro Milk Tea or Lychee Lemonade.
"Looking up to those who have come before me is what inspires me to work hard and give back whenever I have the chance. It also helps me believe in myself, that I can do anything I set my mind to," states Vivian. "Family is why I love what I do so much as it means getting to continue their dream and fulfilling their legacy. As Tay Ho continues to expand, I want all our guests walking into any one of our restaurants to feel like they are family, to enjoy our recipes that have been passed down across generations, and to get a true and honest taste of Vietnam."
The Tay Ho Restaurant Official Grand Opening is coming up this Saturday, January 15th, 2022, from 11:00 AM to 3:30 PM. Tay Ho Restaurant will be open daily from 10:00 am to 4:00 pm. For more information, please visit www.TayHo.com or call Tay Ho Restaurant directly at 626.778.1000.