Watch behind-the-scenes footage revealing the secrets of the FX artists for the five films nominated for this year's Academy Award for Best Visual Effects. Winners...
Inspirational author, lecturer and communicator Ismael Cala relaunched his channel on YouTube: Ismael Cala this Wednesday, as a new means of communication with his followers and to seek a...
Cholula® Hot Sauce recently released Cholula Sweet Habanero, its hottest flavor to date, in a nod to fans asking their favorite hot sauce brand...
GRAMMY, Golden Globe and Emmy-Award winning and multi-talented recording artist, actor, and producer Donald Glover a.k.a. Childish Gambino announced dates for his upcoming North American tour with special...
Saint Petersburg has been recognised as Europe's Leading Destination for the second year in succession by the World Travel Awards, with Saint Petersburg Committee for...
Sauza® Tequila today announced the launch of Sauza Agua Fuerte™, a tequila-based, ready-to-drink spiked sparkling water hitting store shelves this summer season. Agua Fuerte...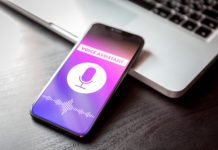 Maintaining Quality of Life: Part 3 of 4 Contributed by: Greta Salmi Find part 1: The Shock of Diagnosis Find part 2: Happy Moments Amidst Advanced Disability When my husband, already...
A bouquet of red, pink and heart shaped balloons are a great way to say "I Love You" this Valentine's Day, but don't let...
Picture Courtesy Of Commons.wikimedia Staying fit and fabulous! Lea Michele works hard to keep in shape — and she's revealing all of her fitness secrets. Don't Miss The...
[td_block_social_counter facebook="envato" twitter="envato" youtube="envato"]
Alfred Coffee, a globally recognized coffee destination and the leader in fashionable caffeination, is expanding its empire with the opening of its eighth location...
The second Annual CABS of Distinction took place Wednesday April 23-April 28 in Paso Robles, CA.  Last year's inaugural event was inspiring, educational and...
This year Coachella is going even stronger with its food offerings, and David Chang's fried chicken sandwich shop Fuku headlines the new picks. Fuku goes into a massive new covered food...
For nearly a decade, CHAYA Downtown has walked the fine line between a place for business and an oasis for repose. Known for their...