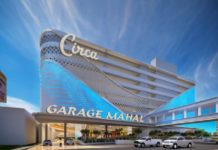 A new resort and casino is coming to Las Vegas, but you better leave the kids at home. Circa Resort & Casino plans to be the...
The coronavirus infection rate skyrockets across Los Angeles The City of West Hollywood will now fine people on city streets without a face mask or covering. The city will...
[td_block_social_counter custom_title="STAY CONNECTED" facebook="envato" twitter="envato" youtube="envato"]
Emeril Lagasse Foundation announces the launch of Emeril's Culinary Garden & Teaching Kitchen, a national education initiative created to enrich the lives of elementary...