The Court of Master Sommeliers, Americas ™ is pleased to invite seven individuals to the association: Nick Davis, Medium Plus, Seattle, WA; Mariya Kovacheva,...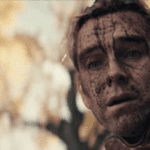 The first trailer for the second season of Eric Kripke's "The Boys" debuted at CCXP in Sao Paulo during the Amazon Prime Video board...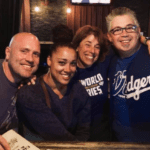 The Santa Clarita Valley, just 45 minutes north of LAX, had been known as Awesometown for many years and for many reasons. Home to...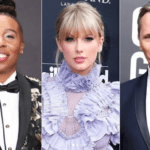 Oscar favorites Glenn Close, Viggo Mortensen, Ethan Hawke, and Benedict Cumberbatch will share the spotlight with newcomers at the 2020 Sundance Film Festival. Just released,...
[td_block_social_counter custom_title="STAY CONNECTED" facebook="envato" twitter="envato" youtube="envato"]
Entertainment PR firm MPRM Communications has promoted several staffers to its senior management ranks including Caitlin McGee to VP and and Natalie Yallouz to Executive Director. McGee, at MPRM since 2007, will become...
Four out of every 10 Americans consider their eating habits to be very good or excellent, while one quarter said their diets were fair...
Openings N. 10 Restaurant Opens in WeHo The new N. 10 Restaurant has opened in West Hollywood, offering Italian seasonal dishes. The Henry Opens in Beverly Hills Taking...
Alzheimer's Greater Los Angeles hosts their fifth Annual Memories in the Making (MiM) exhibition and auction, June 15, 2017 at Building Bridges Art Exchange...