Halloween is known for terrifying chills, screams and howls.  Horror movies often depict teenagers running for their lives from nightmarish ghouls and a bloodbath...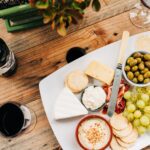 With outdoor dining as the biggest chance of survival for restaurants during the pandemic, of course foot traffic and safe al fresco dining is...
Moët Hennessy, the world leader in luxury wines and spirits is pleased to announce a partnership with Shawn JAY-Z Carter through the acquisition of...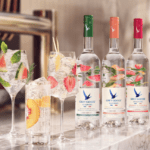 Grey Goose, the vodka most recommended by bartenders and the leader in the super-premium category, is proud to introduce GREY GOOSE Essences made with GREY GOOSE...
[td_block_social_counter custom_title="STAY CONNECTED" facebook="envato" twitter="envato" youtube="envato"]
Prince Harry is shaping up to be quite the model husband-to-be. The former party boy, who, before his engagement to Meghan Markle, often made tabloid...
Celebrated lingerie brand La Senza presents a new Christmas choir: beautiful women in provocative bra and panty sets laid about on a mattress-style piano. ...
Once again it's time for white wine fans to rejoice as the 2016 Chardonnay Symposium takes place May 12-15 at various Pismo Beach locations...
Artists include Peter Wolf, Dirty Honey, Leslie Mendelson, Reignwolf, The HillBenders, Arkells, MOON VS SUN and Lukas Nelson & Promise of the Real With THE WHOtour launching on May 7th, an...